When I'm not home, I can often be found out in the wilderness with my dog. If I could, I'd spend all my time going on adventures with her. She's such a great companion. Off the leash she stays right by my side, or else runs a little bit ahead and then waits for me to catch up. She's such a mama's girl.
I have a goal of taking better pictures while I'm out on these adventures, but I'm usually too busy jumping in a river or walking treacherously over a gap across a fallen tree. So for now here are some cell phone pictures of a recent romp at a park with Phoenix and her BFF Kota.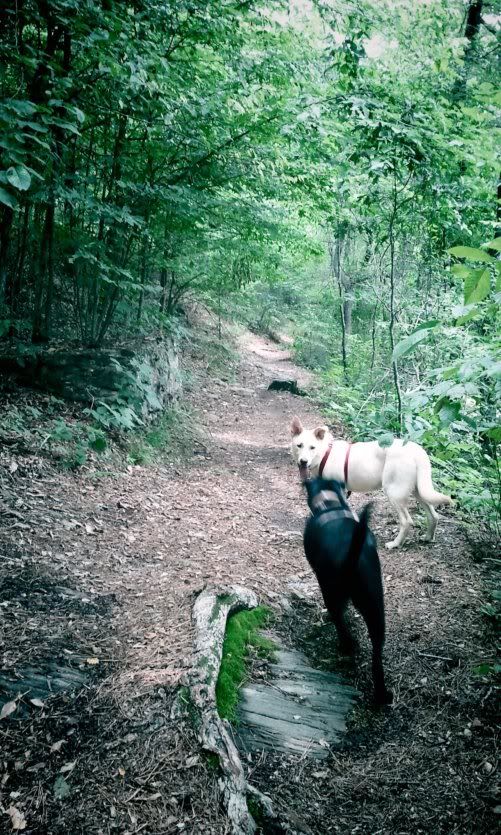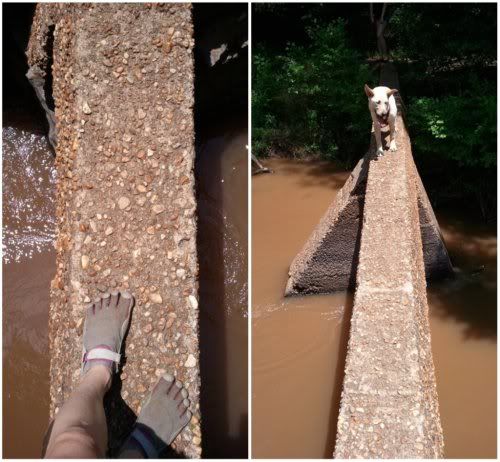 Kota loves swimming. Phoenix on the other hand likes water but
hates
swimming, so that's why she's sitting like a goof with only her front paws in the water (since these pictures were taken, though, she's started begrudgingly swimming with me). I love this particular park because it's got all these broken old structures (part of a mill or a dam?), miles of woods to explore, and swimmable "lagoon" sections of the river.
Oh, and yes, Kota and Phoenix are black and white on purpose.