Commence photodocumentation of what I've been up to for the past week(ish).
I have taken to walking to school now that the weather is warm. It's a 30 minute walk through a pretty neighborhood and I love it.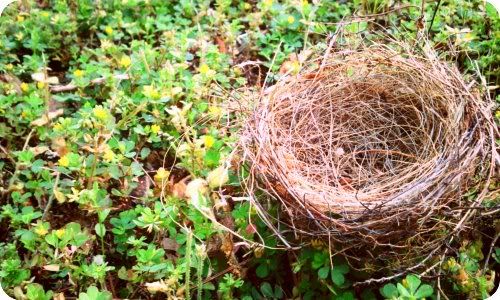 I found this bird's nest sitting in someone's front lawn. Birds are pretty crafty.
I also met this colorful caterpillar. There are so many of these little guys running around Georgia right now.
While walking to home from school one afternoon a friend and I rescued this turtle from the road. We named him Dead Space II after the game Hans is religiously playing.
I went to this gorgeous park with a friend. It's one of my favorite parks. It's a series of trails with a creek running through it and always populated by dog-walkers. It also has this beautiful field which is a great place to just lie around and talk in the sunshine.
And seriously, I love my Vibrams so much.
I conquered a tiny mountain.
I'm a big fan of this fallen tree. It gives me a crazyface.
This is my poor baby Kenya is recovery mode after being spayed. She's ACTUALLY curled up with me right now, acting like a friendly cuddly cat for the second time ever. I love my child.
I have some really exciting news I can't wait to share but I'm going to save it until I have some great photos to go along with it.