As I have probably made obvious, I love sea creatures, especially those with tentacles, especially octopuses. Probably too often I find myself hunting down awesome octopus-themed crafty things, mostly to wear but also to decorate my house with. Here are some of the prettiest tentacle things I found in my searches today.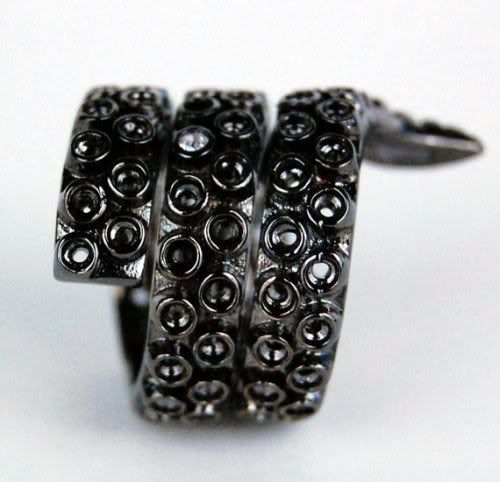 This beautiful tentacle ring
, oh my goodness, do I love this! It comes from
this
Etsy shop, Leviticus. It is available in multiple colors and sizes, and
50%
of the proceeds to go Japan disaster relief. I die.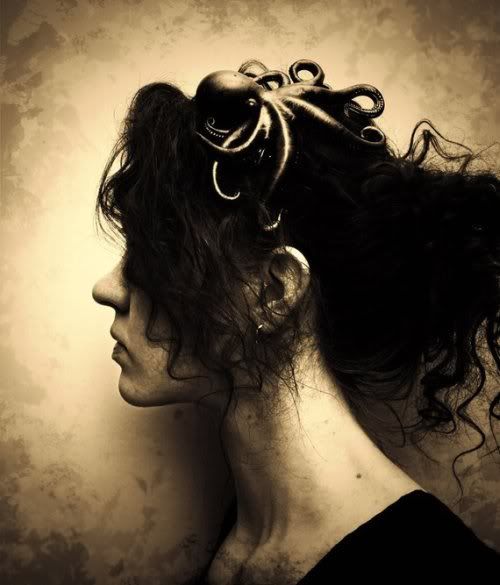 This gigantic so awesome hair piece
, which I would totally wear every single day on top of my lion's mane, oh yes. Plus, it can double as a brooch! Utter brilliance. From the
SteampunkCouture
Etsy shop, and hopefully one day residing comfortably (and permanently) on my head.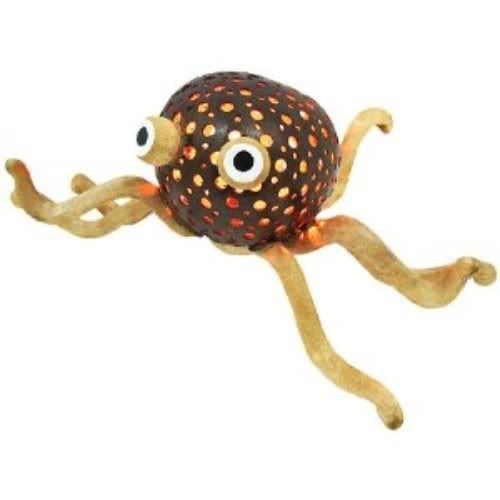 This octopus lamp made of a coconut?!
How neat is this guy? He is especially neat because I own him. He lives in our office and the way he casts light through his many holes is pretty great. He was a Christmas gift, but I found him on Amazon
here
.
This octopus style pink grapefruit soap!
Who doesn't need octopus shaped soap? I know I absolutely do. The best thing about this soap, though, is that it is cruelty free and vegan! I definitely do not like to hurt anybody when I take a bath so vegan soaps and such are essential. Found
here
from The Charming Frog on Etsy.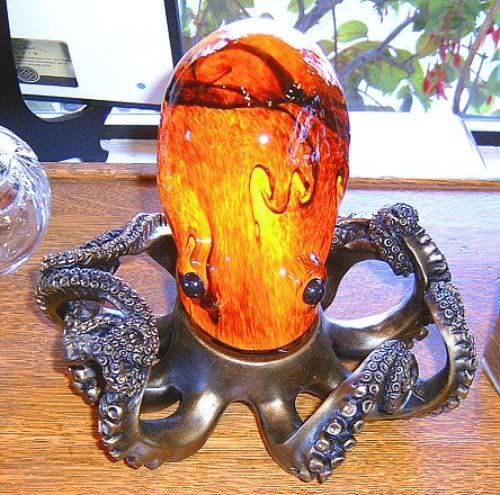 And finally, this incredible abmer octopus lamp
. Now, maybe I already have one octopus lamp, but two can't hurt! I love his big metal tentacles and I'm sure the light emitted from that big amber head is just gorgeous. Aaah, need! I found him
here
along with quite a few other fantastic lamps.
More tentacles, please.