Today I took Kenya to be spayed. We were able to afford this on our tight budget thanks to
Project CatSnip
, which is a traveling clinic offering vaccines, spay and neuter procedures, and other health care to cats at
very
discounted rates. If anyone in the Atlanta area needs affordable treatment for a feline pal, I definitely recommend CatSnip (kind of an cringe-worthy pun, huh?).
It was a BIT of an ordeal, but overall I was satisfied with the care Kenya received. I had to arrive at the clinic (the "clinic" is literally a traveling clinic: a bus in a parking lot) promptly at 7:30 am. So we were up and crating Kenya at 6 this morning. Once I arrived the veterinarian on site gave everyone the run down of protocol and the different options for treatments. This was great and informative, but unfortunately the vet was very brisk and borderline rude. When I went to turn in my paperwork to her, I had to warn that Kenya was feral when we adopted her and that she's a mean little kitty. I tried to make a joke about it but couldn't even get half a smile out of the vet. I can understand being stern when instructing people, but one-on-one? C'mon, be friendly.
I was supposed to pick Kenya up at 3:30 pm but the clinic called and said I could pick her up early at 1. I had been hanging around at my parents' house since it was close by, and my mom and my sister accompanied me to go pick Kenya up so we could do a little thrift shopping on the way. When we arrived to get Kenya, the vet opened the door, thrusted a crated Kenya at me and said "she was very bad" in a rather rude manner and retreated back into the clinic. This irked me a little but I let it go without saying
I told you so
. I mean, I DID warn them. Meanies.
Despite the rudeness, I think Project CatSnip is a great service, especially when so many cats are never spayed or neutered because their humans simply cannot afford it. I am definitely going to be spreading the word about CatSnip to do what I can to help reduce kitty overpopulation.
And I am going to close this on a completely unrelated note, which is this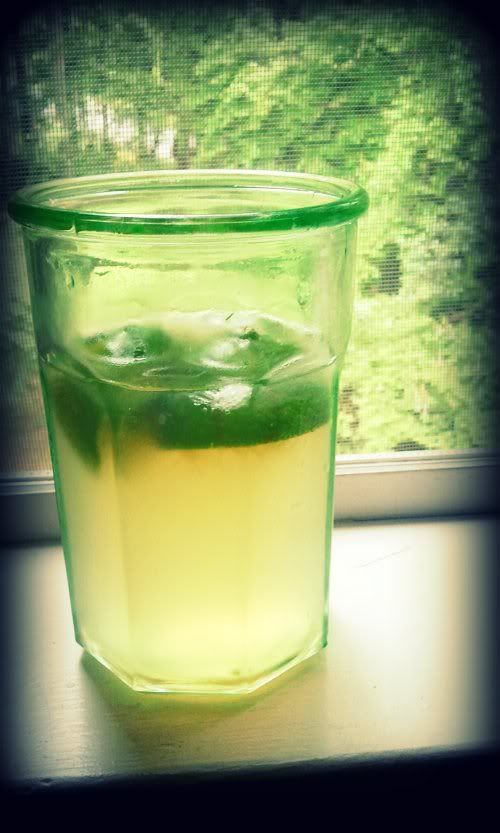 HOMEMADE LIMEADE SWEETENED WITH AGAVE NECTAR.
I am drinking it right now and it tastes like PERFECT. Fill a cup halfway with water, then juice two limes and add the juice, then add copious amounts of delicious gift-from-heaven agave nectar and stir. And if you want to be fancy, throw in lime halves to make it look pretty! Yay delicious limeade!