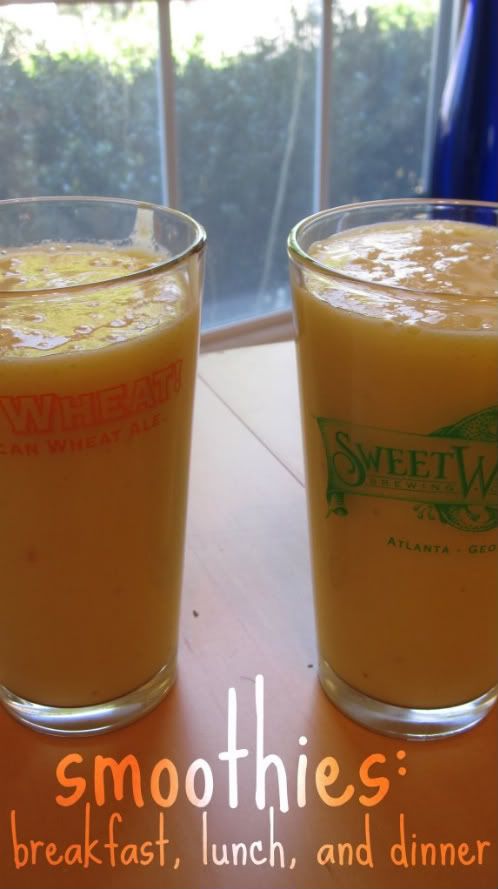 I make smoothies. Lots of smoothies. Hans and I have smoothies for breakfast, smoothies for lunch, smoothies for dinner. Sometimes we accompany them with other food, but sometimes just a big ol' glass of delicious smoothie is enough. I never make the same smoothie twice, and I never follow a recipe. I just throw a lot of complimentary fruits together and add some coconut milk and blend away. Here's one I whipped up the other day!
Coconut milk, mango, banana, orange, and canned pineapple because I don't have the patience for the real deal. (I always make sure I get cubed pineapples canned in pineapple juice, not that sugary syrup crap).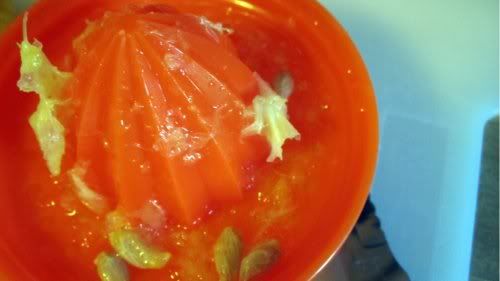 Juice the orange!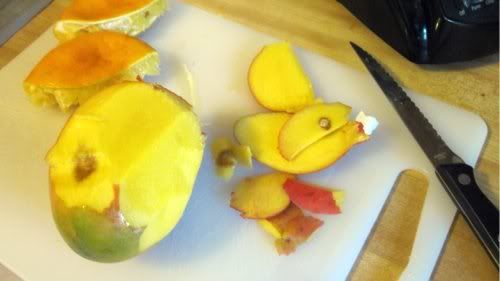 Slice the mango!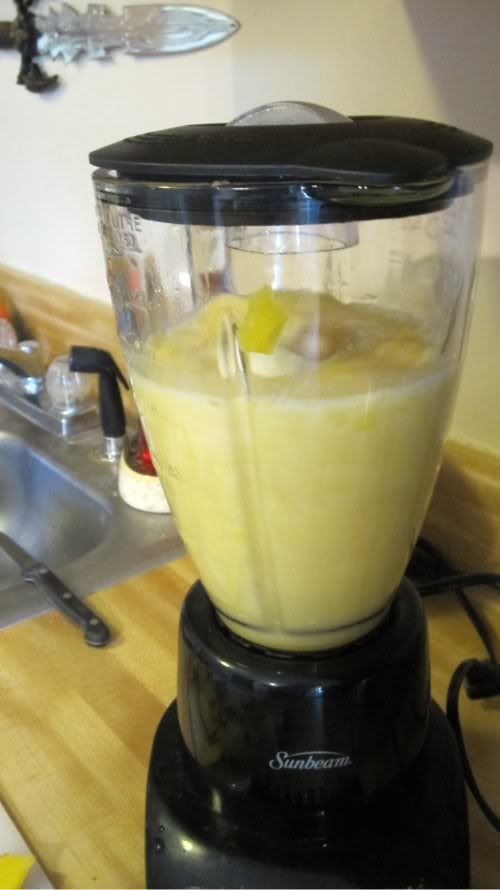 (Hans has peculiar decorating sense. Thus, a sword above our sink)
I added the orange juice, mango slices, and a whole banana, along with about half the can of pineapples (and a little of the juice) with a bit of coconut milk and a few cubes of ice, then blend!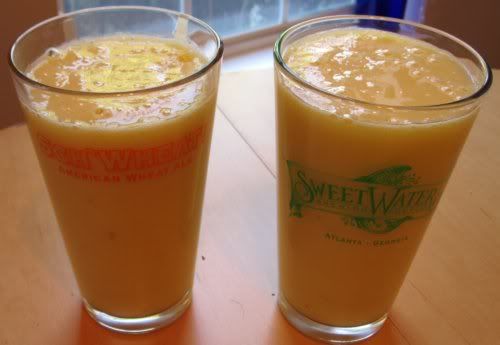 And done! Beautiful, tasty smoothies, served the classy way in Hans's SweetWater glasses.