I love this dress. It's super colorful and fun.
Two of my favorite necklaces. I am a necklace
fiend
. I got the octopus from a vendor at Dragon*Con and the tree from a hippie store called
Earthbound
.
I wore this outfit over to my parents' house Sunday, and my sister and I decided to shoot some photos for fun. Here are some of my favorites, taken and edited by
her
.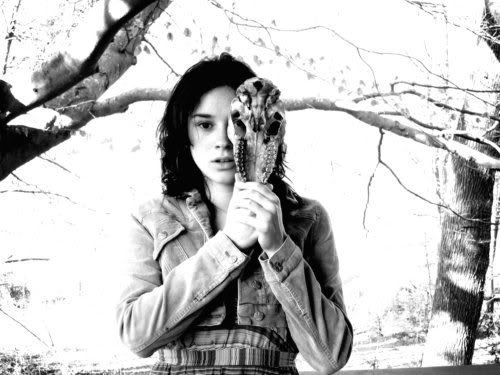 Seriously, I'm the weirdest vegan. Gimme bones.