I just have time for a quick Moleskin Monday post, and as a result I'm even
cheating
, as this sketch doesn't come from a moleskin. Eep! This little girl resides in a regular old nonmagical sketch pad. She'll have to do, though.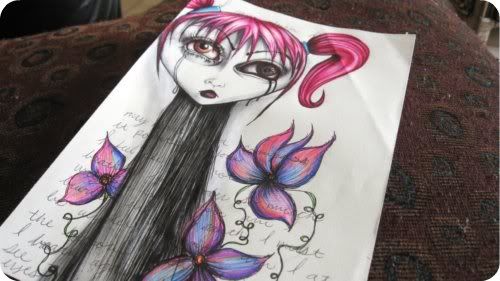 Her page is bent and imperfect, but I don't really mind. I'm thinking of just tacking her to the cork-board above my desk and letting her hang out there for a while.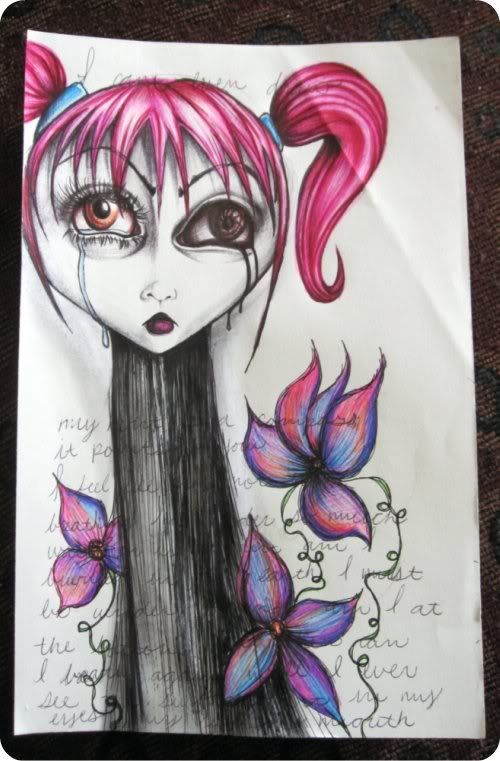 I have this new habit of writing whatever comes to mind all over a page in cursive because (I'm practicing. I CANNOT write in cursive) and then drawing over top of it. It's like sealing off the thoughts I had, keeping them private and packaged within the drawing. So she's a consequence of this.