I've been wanting to make a post like this for a while, and I can't wait any longer. This one is going to be incomplete, because the upstairs rooms of our house aren't as pretty or complete as the downstairs, but here is a little tour of my home. I didn't tidy up before taking any of these photos, so you're getting the real deal.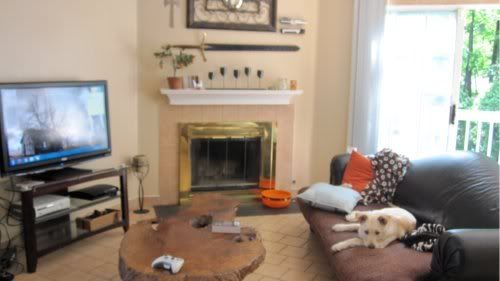 Our living room is a bit of a tricky spot to arrange. It took quite a while for us to find a set up we really loved. This is perfect and cozy. Our fireplace and the beautiful coffee table my mom gave us are the centerpieces. I'm definitely looking forward to cozy winters. Who else has a love/hate relationship with Hans's decorating sense? Swords, light sabers, an ax...the mirror in the middle of it all reflects
my
taste. It has kind of grown on me. And of course, no room would be complete without Miss Phoenix.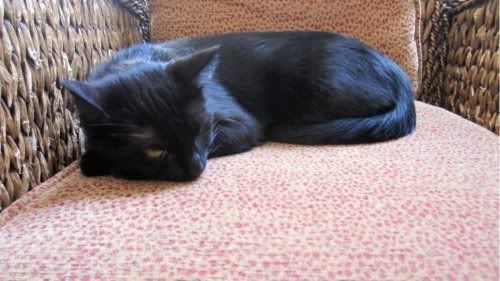 Kenya is always hanging out in this cozy chair, growling and hating on Phoenix from afar.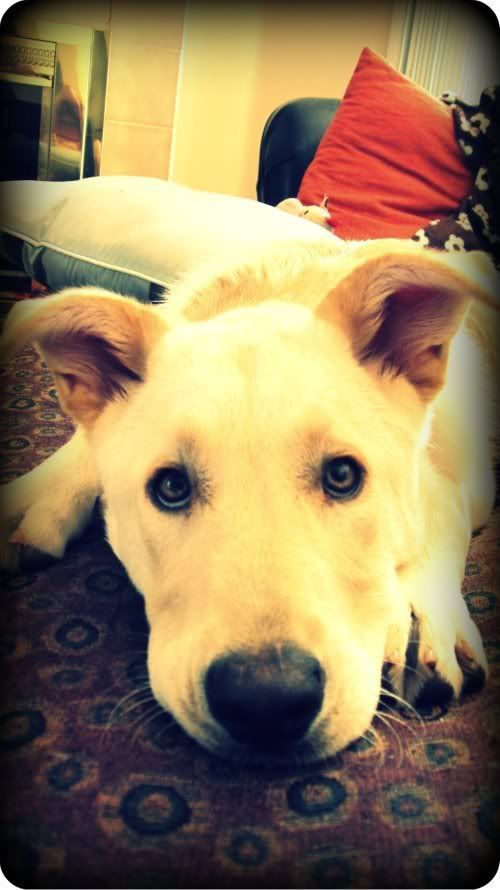 Phoenix doesn't really mind.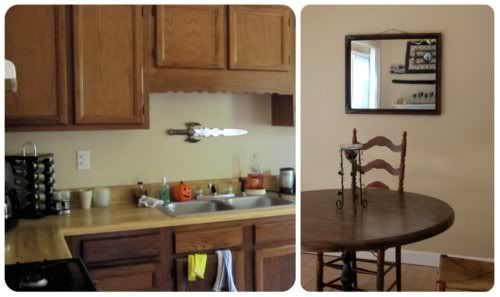 Our kitchen, with more sword decorating by Hans. We have a billion cabinets and ample counter space. Cooking here is so fun! I hated cooking in my cramped apartment's kitchen with its one square inch of counter space. Here, I feel like a domestic goddess. And our dining room, underused but still important to me. Hans fails to see the purpose of a dining room. Actually, we ate in there just last night...I'll have to point that out to him.
Kenya again, scheming as always.
So much love pours out of these puppy eyes.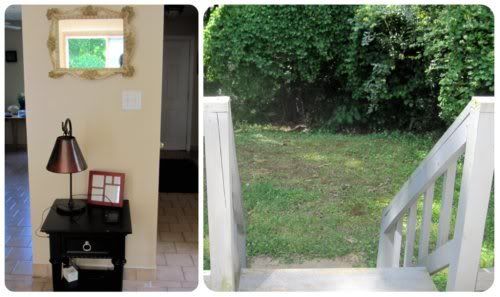 I love this little corner of our house. My favorite lamp, a pretty mirror (can you tell we like mirrors?) and, well, an empty picture frame I WILL fill, when inspiration finally strikes. Aand of course, my favorite part of our house, the back yard. It's big and fenced in and Phoenix can run around like a crazy person all she wants.