It's day four of no Hans. He comes home tomorrow and I'm more than ready to see his smile. But between adventures in dog parks and swimming in rivers (Phoenix is scared of rivers) and doing household chores and sustaining a pretty bad bite from the cat (thanks, Kenya), and blasting The Offspring (weirdly all I want to listen to right now), I have been keeping myself busy.
Yesterday I had an art party with a friend. We drew pictures while watching a marathon of Ghost Adventures and alternately laughing and screaming hysterically.
Probably because of Ghost Adventures I made these cutesy spooky ink&paint doodles in my water color moleskin.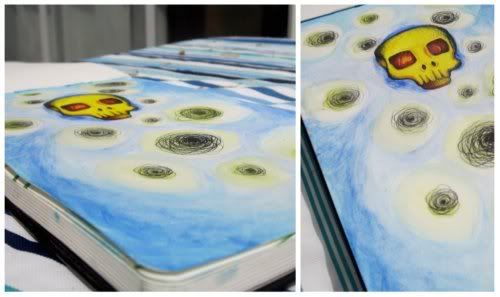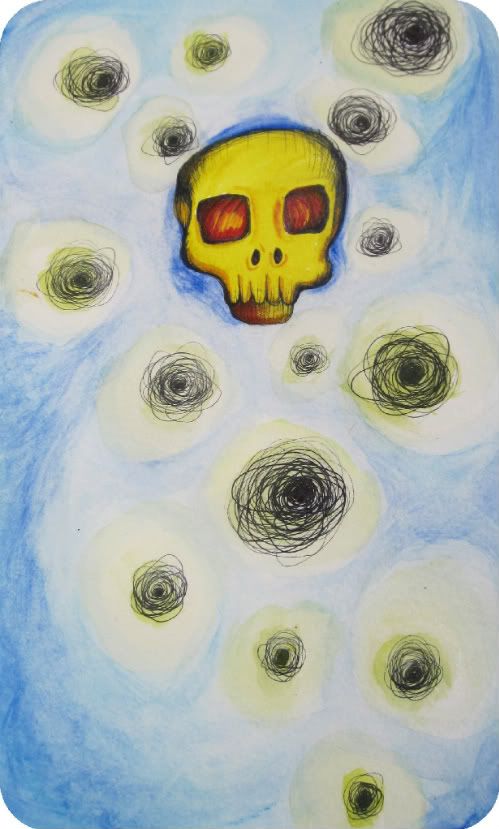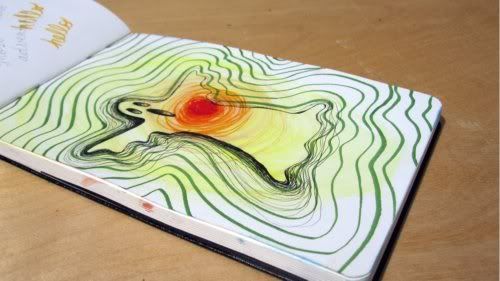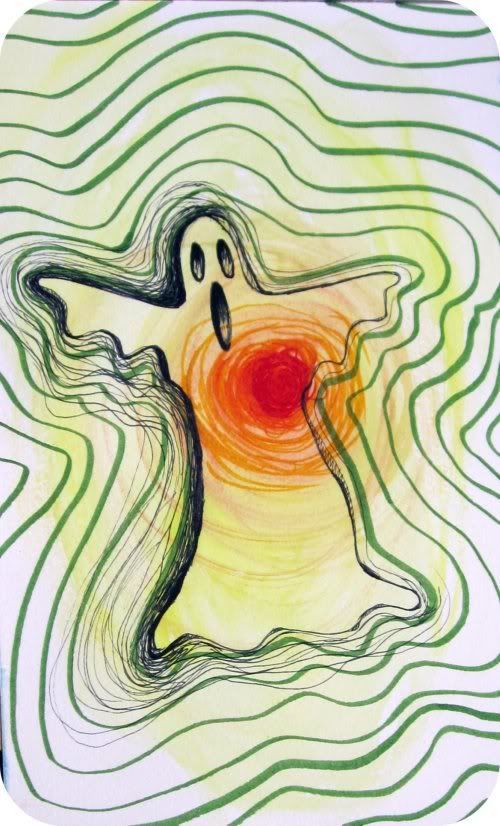 I haven't been in the mood for painstaking ballpoint shading, so I've been doing lots of little ink&paint sketches like these. More to come!