I have been absent for too long now. It has been quite a busy week! I have been working as a production assistant since I quit the liquor store. My dad is a successful lighting director and he's been hooking me up with some jobs. Yesterday was my first paid shoot! I was assisting the art department and had a blast. The job included some fun things like throwing a beach ball at a drag queen's face. As my dad said, in the film industry you
never
know what you'll be asked to do.
Moving on, this is the exciting news I have to share. We have a new addition to our little family. Her name is Phoenix, and I'm in love.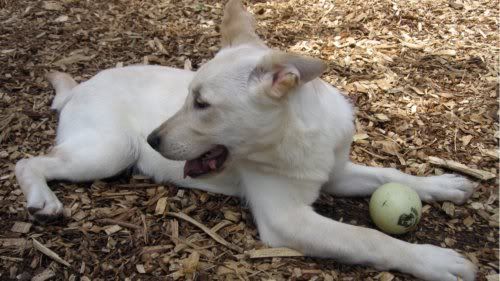 Hans wanted a goofy lab type dog. I wanted a regal shepherd type dog. Phoenix is part lab part shepherd. She's built like a shepherd but has a bit of a silly demeanor like a lab. Plus, I wanted a white dog to contrast our black cat. She's perfect for us and we can't wait to bring her home.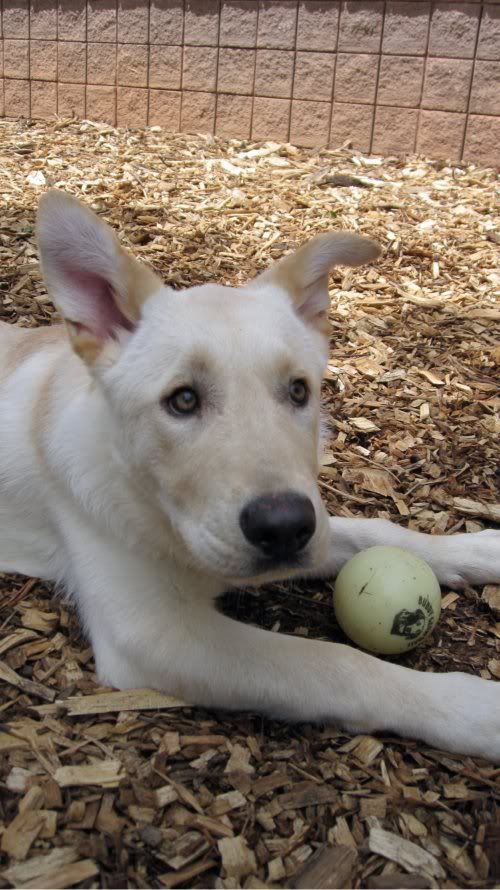 We can't bring her home until after she is spayed Tuesday, but that actually worked out perfectly because it gives Kenya plenty of time to heal from her surgery. (By the way, We think Kenya will be fine once we introduce a dog to the house because she doesn't like to be the center of attention anyway. She prefers to be invisible, so if the puppy steals the spotlight she won't mind.)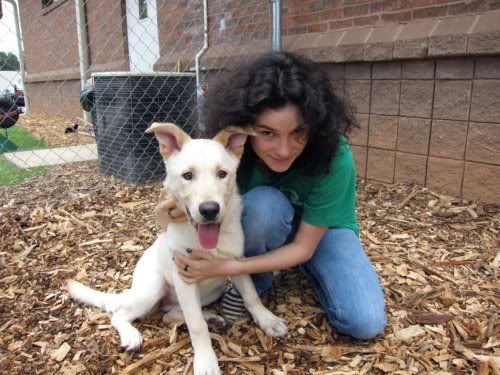 We look good together. Excuse my hair.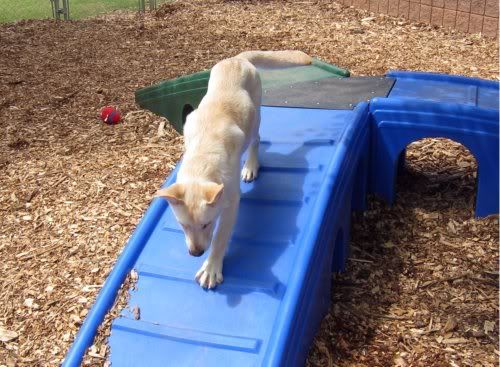 Big feet! She is only 5 or 6 months old. Apparently she is going to be an 80 pound dog. Huge monster wolf baby.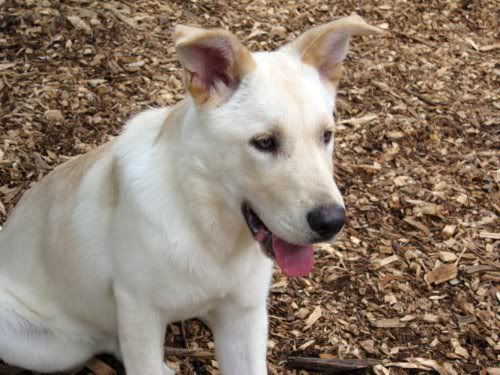 Perfect ears.
I have been visiting her at the shelter every chance I get. We already taught her to sit!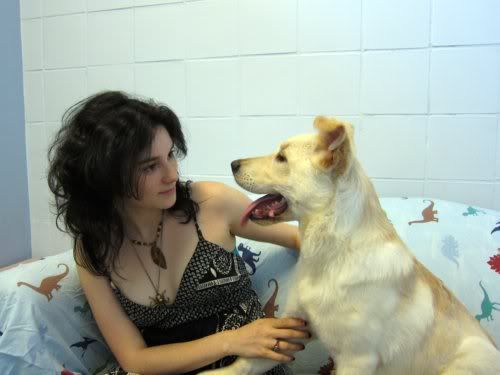 We're soul mates. The day I took Kenya to be spayed, I had a feeling I should go to the animal shelter. I tried to ignore it but eventually gave in and went with my mom and sister. Phoenix was in the very last door of the very last row of cages. I knew instantly when I looked at her that she was my dog.
So the next day Hans and I went to see her and sure enough, she was still there waiting for us and we decided to take her home. Hans instantly consented when he saw her. I had expected to have to beg a little but Phoenix did all the work for me ;)
I have an attractive family.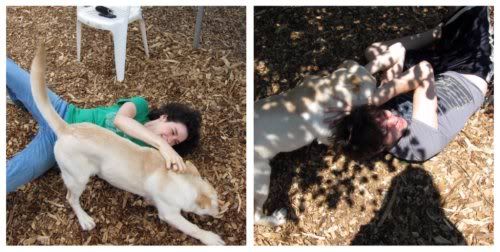 I'm so looking forward to going on a million adventures with her.
I told my mom all of her grandchildren will have four legs. I love my two kids.