My birthday has come and gone. I turned 22 on the 22nd of June, and I'm a kind of glad it's over with. I have grown accustomed to dreading my birthday every year. It seems something goes wrong, devastates me financially or emotionally (or both) and leaves me feeling rather awful about turning another stupid year older. Plus, I want to stay a ten-year-old forever, and now I'm 12 years beyond my favorite age.
This year was really no different as far as the universe throwing troubles my way. I've been absent from the internet for two reasons: my computer overheats lately, and my phone completely broke. Everything around me likes to break just in time to help me celebrate my birth. But it doesn't stop there. My car's check engine light presented itself to me a few weeks ago, so I haven't been able to pass emissions to renew my tags, and my car has been in and out of the shop all week. I'm pissed, really, because I stressed the importance of having it up to the standards for emissions by the 22nd, and they decided to only fix one problem instead of the two the light was indicating. So when I got my car back initially, the light came back on after I drove it just a few miles. Now it's back in the shop, and I'm overdue on my tag/tax and a few hundred dollars poorer. Thanks, universe! You know how to treat me on my birthday.
But I've spent a lot of time with my family this week, and I'm going camping this weekend with seven of my best and oldest friends, and I have received some really thoughtful gifts, so I shouldn't actually be complaining. My friends and family love me, and at least I'm not the annoying age of 21 any more. I've just been feeling defeated as things have been piling up.
But I think I ought to brag about some of my awesome gifts, yes?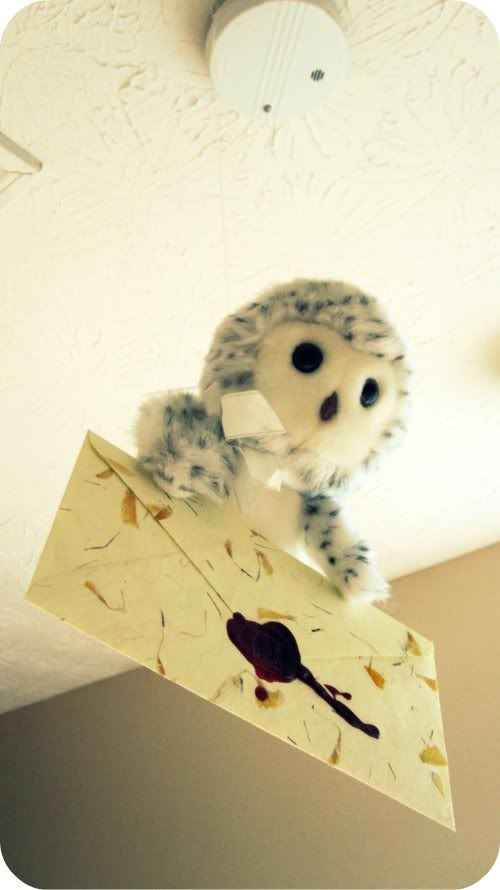 Hans, prince that he is, spent a whole night crafting this Hogwarts letter, and left it hanging from with little snowy owl from the ceiling for me to find when I woke up in the morning.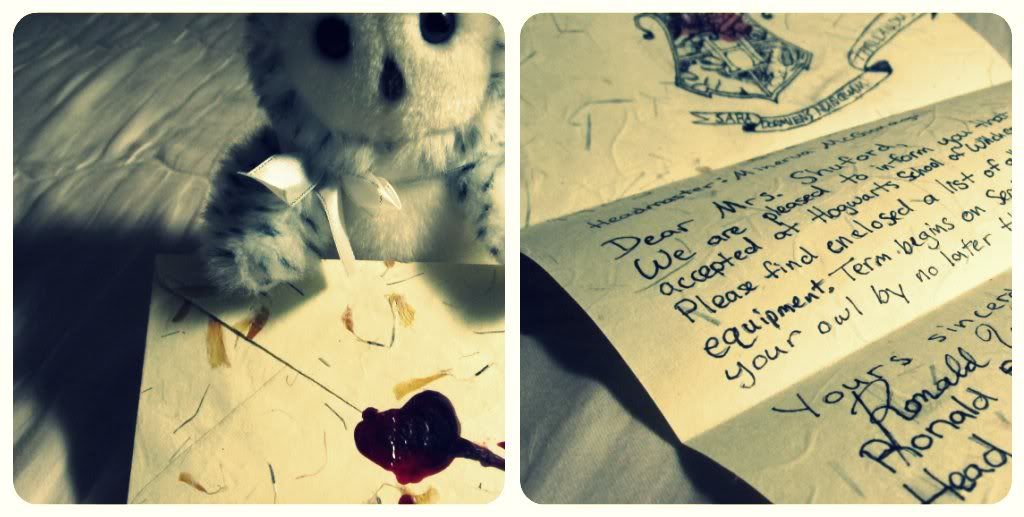 I kind of died when I found it.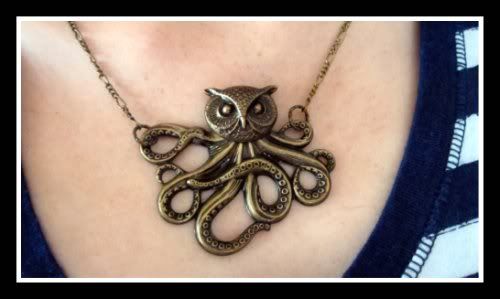 My sister knows my taste in jewelry and exactly which animals I adore. She was so excited to give this to me, which made it an especially wonderful gift.
Hans bought me a vegan cheesecake and my mom baked me a vegan red velvet cake, and both were exquisite. I've been eating cake breakfast lunch and dinner, oops. (also, I turned 10!)
My parents gave me a vegetable steamer, and I can't wait to end my birthday-induced junk food binge and steam some veggies. My friend Ryan made me a beautiful little journal, which I'm going to
try
to fill with worthy, equally beautiful drawings and things.
So, despite the computer/phone/car troubles, there were many bright moments of happiness with those I love.