The universe is treating me rather well, lately. I'm loving the way this summer has been unfolding. Though we keep pretty busy, Hans and I have found time for lots of lovely days spent in the sunshine, which our animal babies and our family and friends. My birthday is coming up very soon and we're even going to be able to make an awesome camping trip to one of my favorite places in Georgia, Tallulah Gorge, to celebrate. I'm buzzing with excitement. I've been trying to take a lot of pictures lately but I basically always fail at that...alas, I have a few.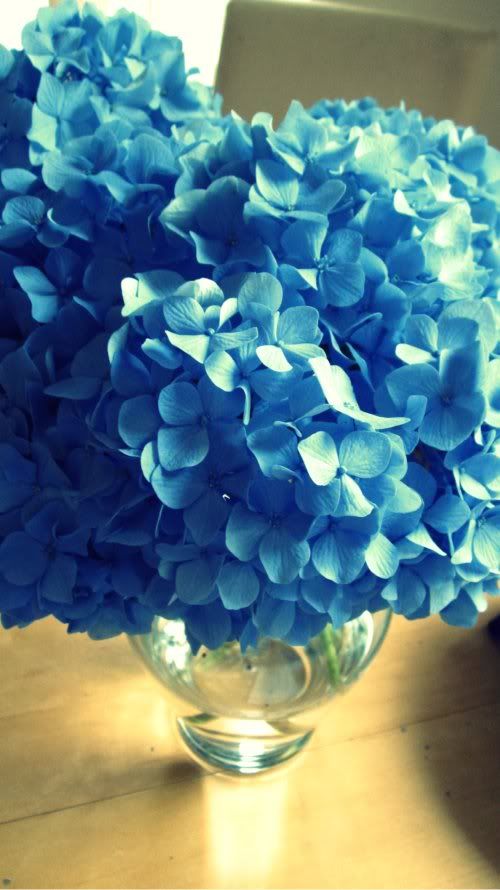 Hans is a prince, and he came home from work one evening with these flowers. It's good to be a princess.
This is too funny to me. I desperately wanted to document all the dogs getting along (my parents' dogs, the three black ones, are usually huge jerks, but they tolerate Phoenix and Wylie), and right when I snap a photo with the five of them together, Phoenix pees. Thank you, my little darling Phoenbean, for always having class and being a lady.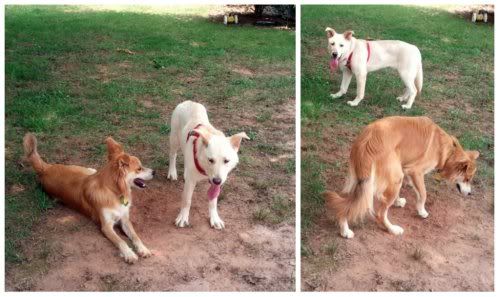 My sister's dog Wylie is such a handsome fox. He and Phoenix are totally in love.
Lately I've been up to no good, and by that I mean I've been really,
really
embracing my inner dork. This is wonderful but it does make me a
smidge
less productive than I ought to be when I can't tear myself away from whatever silly fandom has its grip on my soul. What obsessions have me in their clutches?
Hans and I took the plunge back into childhood...we're playing Pokemon again. (My DS is the gigantic first model that looks like it was made in the 80s by a giraffe. I kind of desperately want to buy a new DS when I compare mine with Hans's, but hey, mine was free.) So we've been journeying along, filling up our pokedexes. Like adults.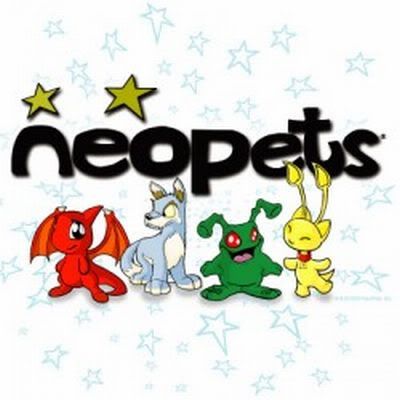 I have also been shamelessly playing Neopets again. If anyone else is strangely addicted to this virtual pet website, my username is icky_monster and yes, we can definitely be neofriends.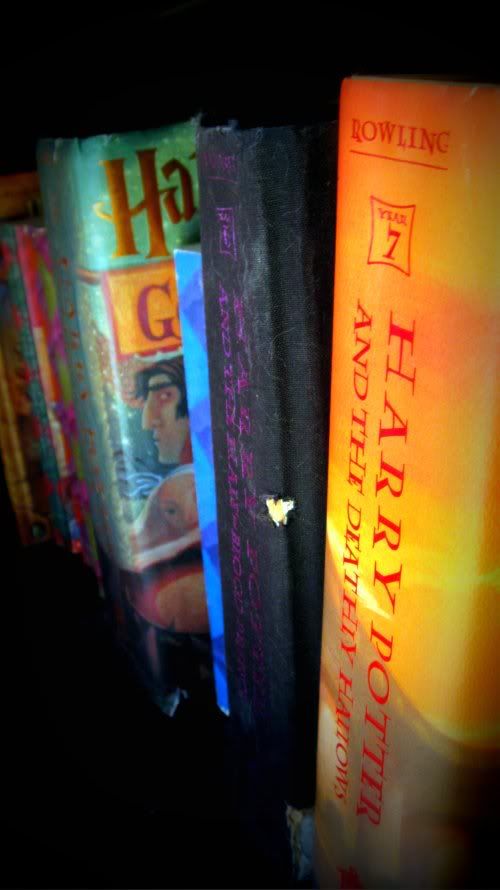 And of course, in anticipation of the seventh and final film, I have been obsessively re-reading the Harry Potter series.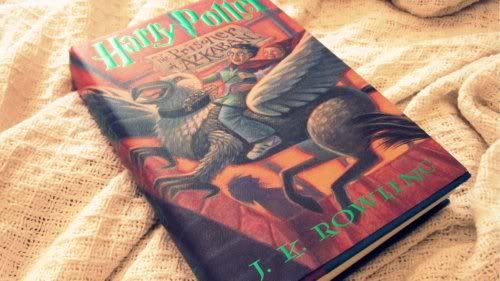 I'm currently on book three, and delighting at reliving every moment of the story. Hans and I have actually been taking turns reading out loud to each other, which has been especially wonderful. I'm so, so nervous about the final film and how it will feel when it all really comes to an end. Who is with me?
Seriously guys, it's a problem. My mind is just harrypotterpokemonneopetsharrypotterpokemongogogo but, I have also had some work pop up, which has been great. Recently I was PA for a Chic-fil-a online spot (which slightly broke my little vegan heart) and for an HGTV product spot, both shoots done in one day. Boy, was it a long day. I was the slate dude for the first half of the day and spent the latter half steaming pillows and sheets and curtains that were the HGTV products. I even had to rush to a dry cleaner to try to de-wrinkle two massive comforters. It was my first trip to the dry cleaner. I felt like a city girl then. I'm hoping the PA thing will pick up enough so I won't have to find some little cashiering-type job to hold me over. Fingers crossed..