While Hans was off doing his science thing in New Orleans, I went a
little
stir crazy and made a rash decision: I chopped my hair right off so I could sport bangs for summer. So here are some silly webcam photos I took trying to look fly and show off my new 'do.
Bangs: Good decision or bad decision?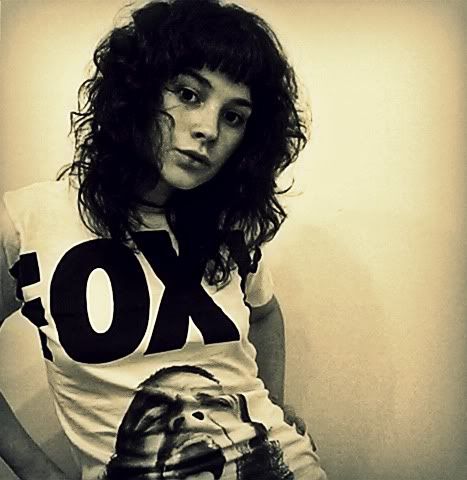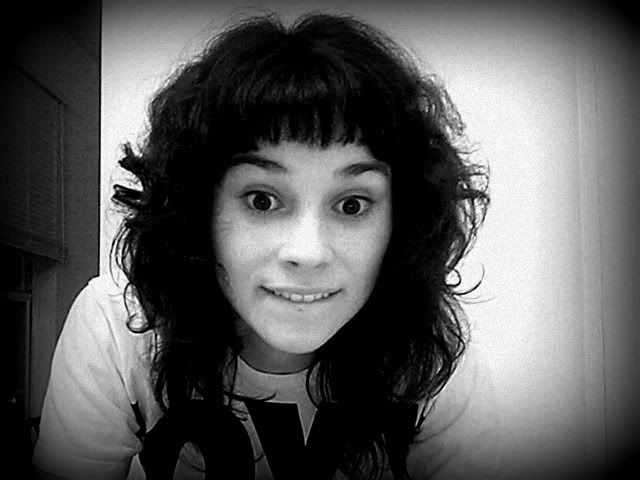 They're kind of uneven, but my hair is curly so it's undetectable. I'll probably be visiting my salon to have m hair all fixed up once I feel like dropping some money on that. So far I'm loving them. I've never had had quite such straight across Betty-esque bangs before.
Now I'm shacked up at home feeling like a cripple. I woke up yesterday with an ache in my neck so severe I couldn't turn my head. To make things especially lovely, my head was stuck at an odd angle, so I spent the whole day lying around, staring off to my left, completely unable to turn my head to the right. Luckily my sister stopped by with a heating pad and her Dog Wylie, so I was a little more at ease and Phoenix was kept busy.
TODAY my neck is still tender, but I've regained
most
of the mobility of my head (not enough to drive or do anything remotely active, though). I'm not a couch potato type of person, so this bed-ridden stuff has really got me down. I've been stuffing my head with Netflix and NBC (everything from Hercules, to
Valhalla Rising
to America's Got Talent and The Voice) and trying not to fall into a depressed rut. My wonderful mom and sister came over today to baby me, which I really appreciate but I'm ready to be up and taking care of myself again now, please!
I think I'm just suffering a bout of bad luck...I've been having issues with my phone and managed to split my baby toe open accidentally kicking a wall this morning.
So send any spare good luck my way, I could use it!