I am a complete spaz and I probably shouldn't pose for pictures ever because all it does is capture permanently what a fool I am. But, I really like this dress I found at a thrift shop a little while back. Here are pictures of me in it, along with my favorite vegan boots and some necklaces, taken by my ever-talented sister
Nanner
, who would probably prefer a better model.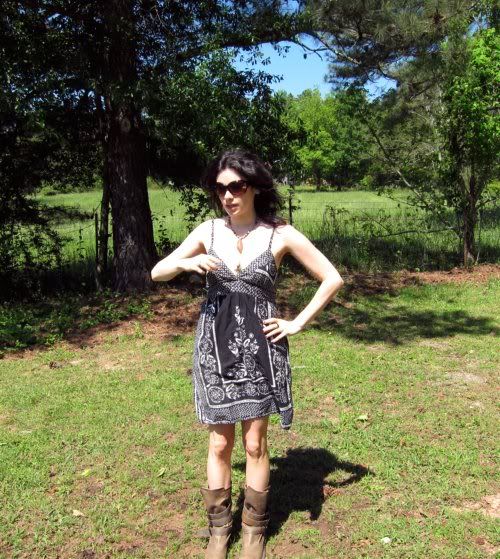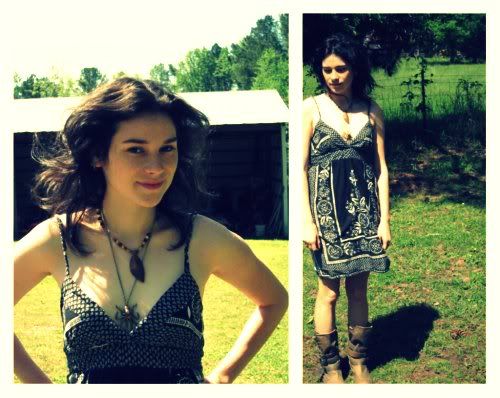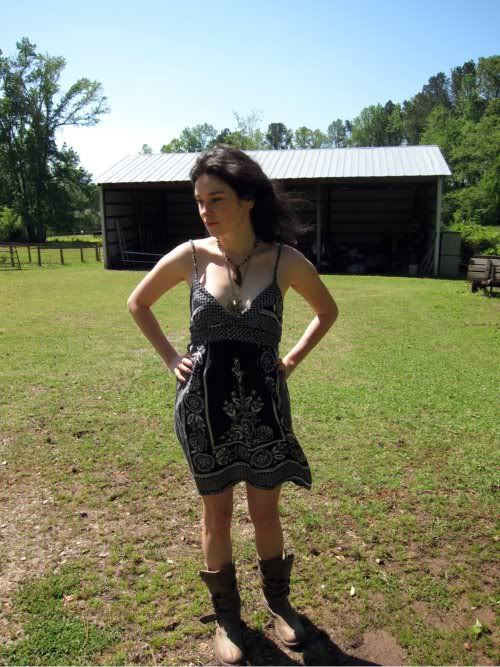 I AM an indian princess! I live in the jungle with my dog! I will keep make-believing this until I die.
These were taken up at my parents' place. They live on several acres with their dogs, cats, and horses. It's so beautiful there. Hans and I visit nearly every weekend.
Boots:
Big Buddha
Casi in Taupe
Dress: Thrifted
Necklaces: Leaf by Dottie and Octopus by random Dragon*Con vendor, sadly no links