When debating what to wear today I picked up a frumpy old sweater and had an idea.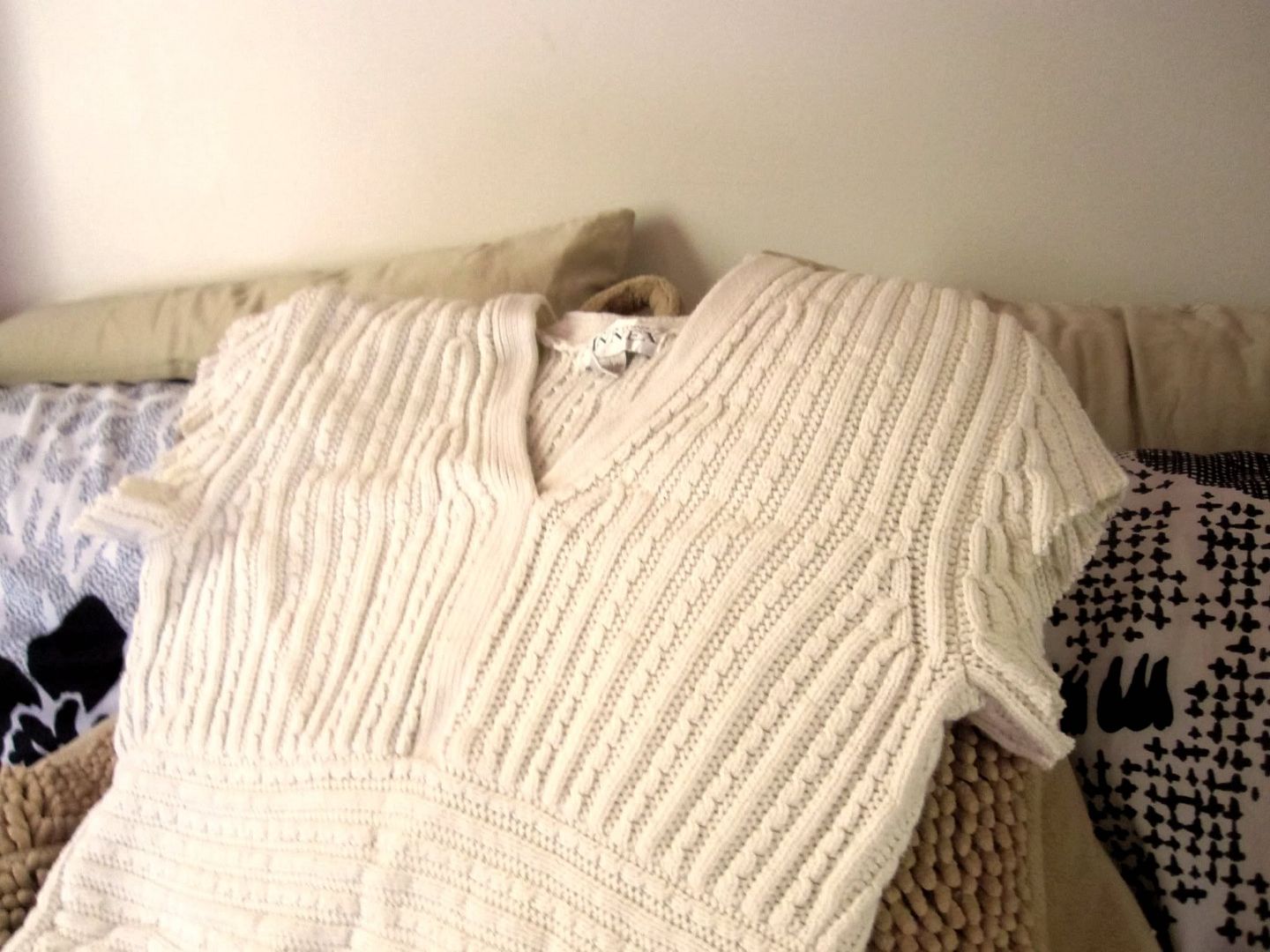 I forgot to take a "before" picture of the sweater because my mind does not yet shout "get your camera!" whenever I wish it would (seriously, I miss so many photographable moments because I haven't trained myself to think of taking pictures yet). So, it DID have sleeves, but I cut them off, making the sweater that once made me feel like a giant blob into a cute short sleeved sweater I could style with layers.
But what to do with those sleeves?
Leg warmers!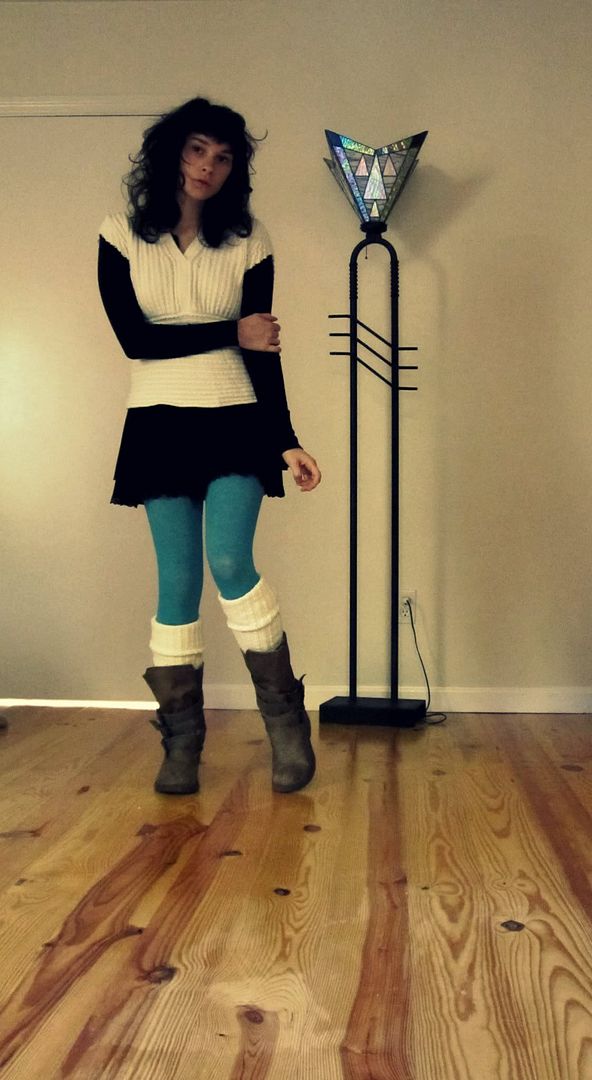 I'm all about revamping old clothes, which is
kind of
a bad thing because I'm a borderline clothes hoarder. But I often reconstruct or restyle something and think
so this is why I've been keeping this
! That makes it okay to save old clothes, right? If you have some old sweater you don't wear but can't part with,
try this easy DIY
. People will admire how crafty you are. Actually, they'll probably think you bought it like that, but do it any way!