Who has several hundred bucks to throw down on Photoshop? Not me! I get by with free alternatives. While they're nowhere near as powerful as Photoshop, photo-editing apps like
Picnik
and
Fotoflexer
are great for prettying up your pictures. But a lot of us do more than edit photos! I have
two
Wacom tablets and I never use them because I don't have pricey painting software. Okay, so we
may or may not
have all stolen Photoshop at one time or other, but I feel sort of guilty showing off a drawing I made ~illegally. This dilemma drove me to discover
GIMP
. As the website says, it's "like Photoshop, but 100% free". Need I say more?
I played around with the program the other day and drew this Halloweeny little guy. (You'll never catch me boasting of any computer art skills, I just like digital-doodling from time to time!)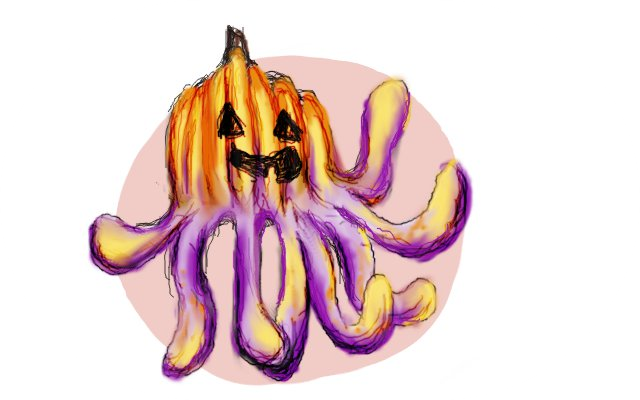 Octolantern! Or is he a Jacktopus?!
GIMP is super easy to use, especially if you're already familiar with Photoshop. I definitely recommend trying it out if you're looking for a worthy alternative to popular (and expensive!) programs.
P.S. I gave the blog a
tiny
make over. Check it out!