Every year on the first of October I like to get silly and dress in black and orange and jack-o-lanterns to let the world know, "hey, Halloween is here and it's not over till November!" because yes, I absolutely subscribe to the belief that Halloween is every day. And it's ESPECIALLY every day in October. So, on to my October uniform!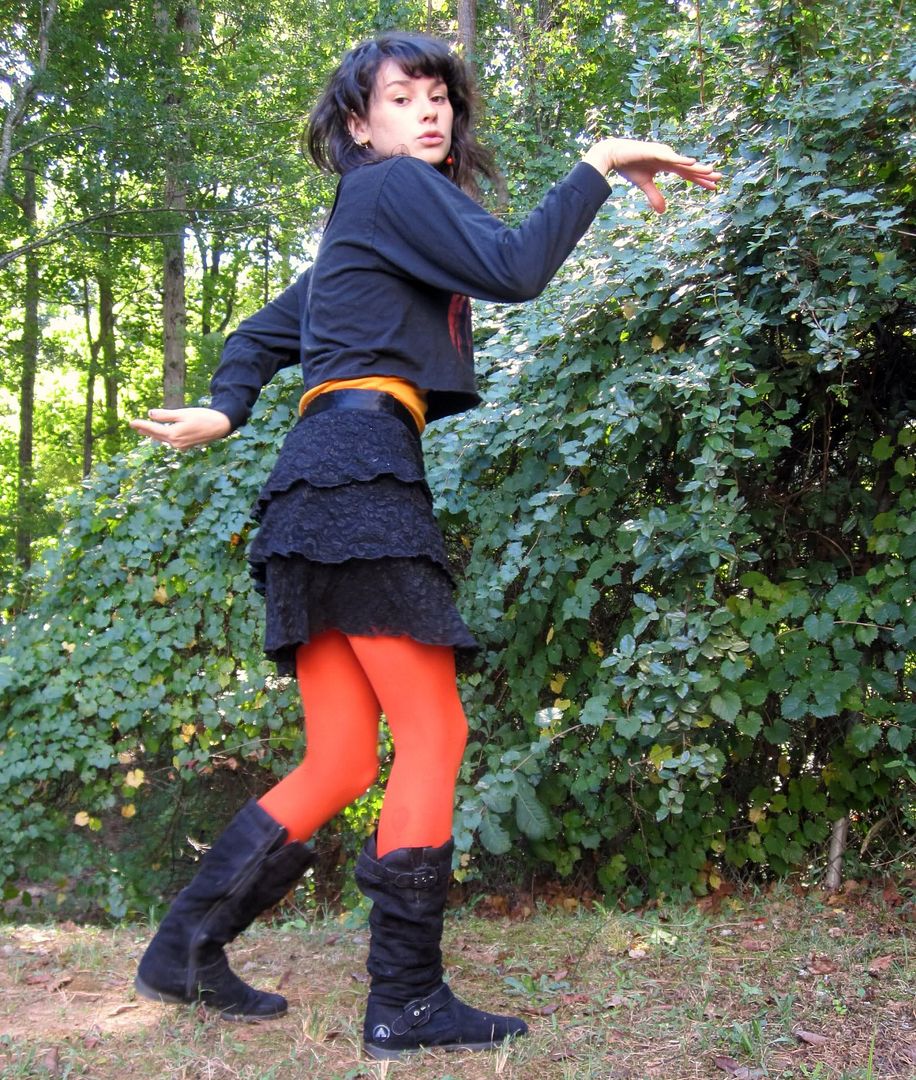 I guess I confused "walk like a zombie" with "walk like an Egyptian", whoops
Of course when my brain finally decided to differentiate between zombies and Egyptians Phoenix infiltrated the photos...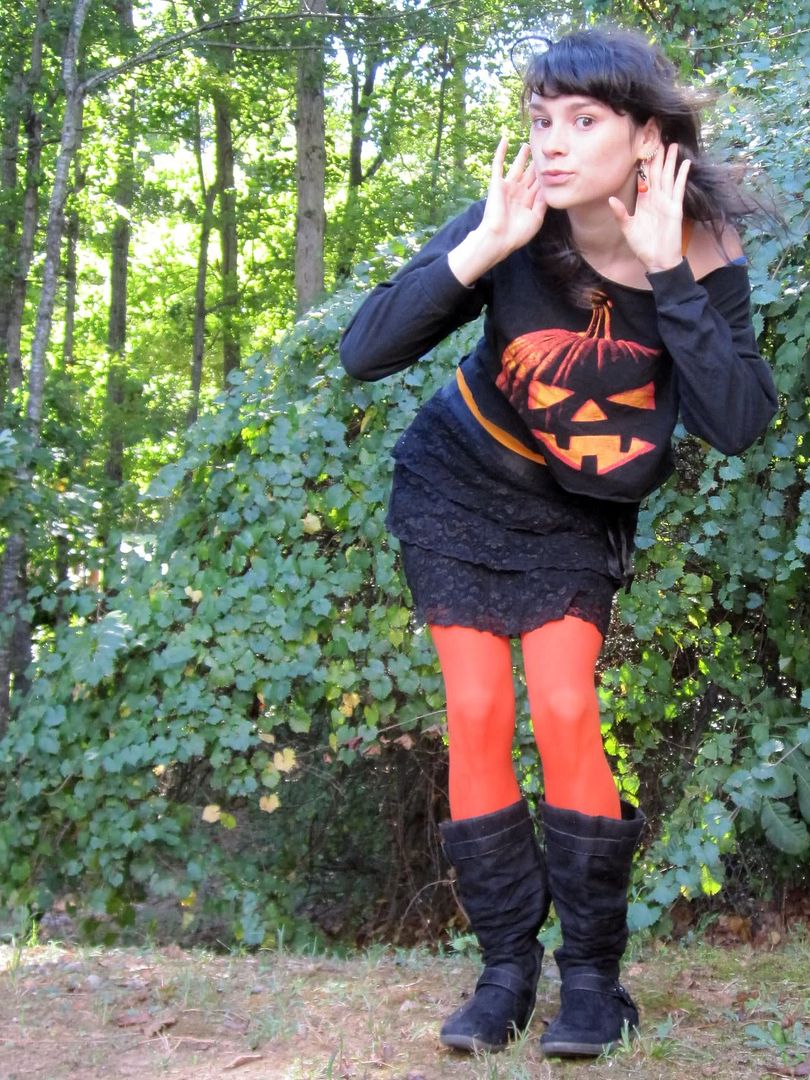 Jack-o-lantern earrings
While sporting my festive clothes today I traveled to a far off Barnes & Noble (RIP Borders, I will always miss you) to purchase
Abarat: Absolute Midnight
, a book I have been waiting to read for seven freaking years. I'm trying not to let myself devour it just yet, because I know once I begin I won't be able to do anything else (read: sleep, eat, or breathe). Other than buying a horror-laden kid's book, blasting silly Halloween tunes (listen above!) and wearing my pumpkin suit, making monstery cookies, carving pumpkins, and scattering jack-o-lanterns and spiderwebs around the house to celebrate my favorite holiday.
What are you doing to prepare for Halloween
?