Hi, blog! Right now it's a bit difficult for me to pull my head out of the book I'm reading,
Abarat: Absolute Midnight
. (It's the third installation in a really fun series by Clive Barker, one of my favorite authors, and I waited seven long years to read it! It does not disappoint and I want to do nothing but read it. Whoops!) But I reluctantly left its pages to drop by the blog and share this awesome recipe with you guys.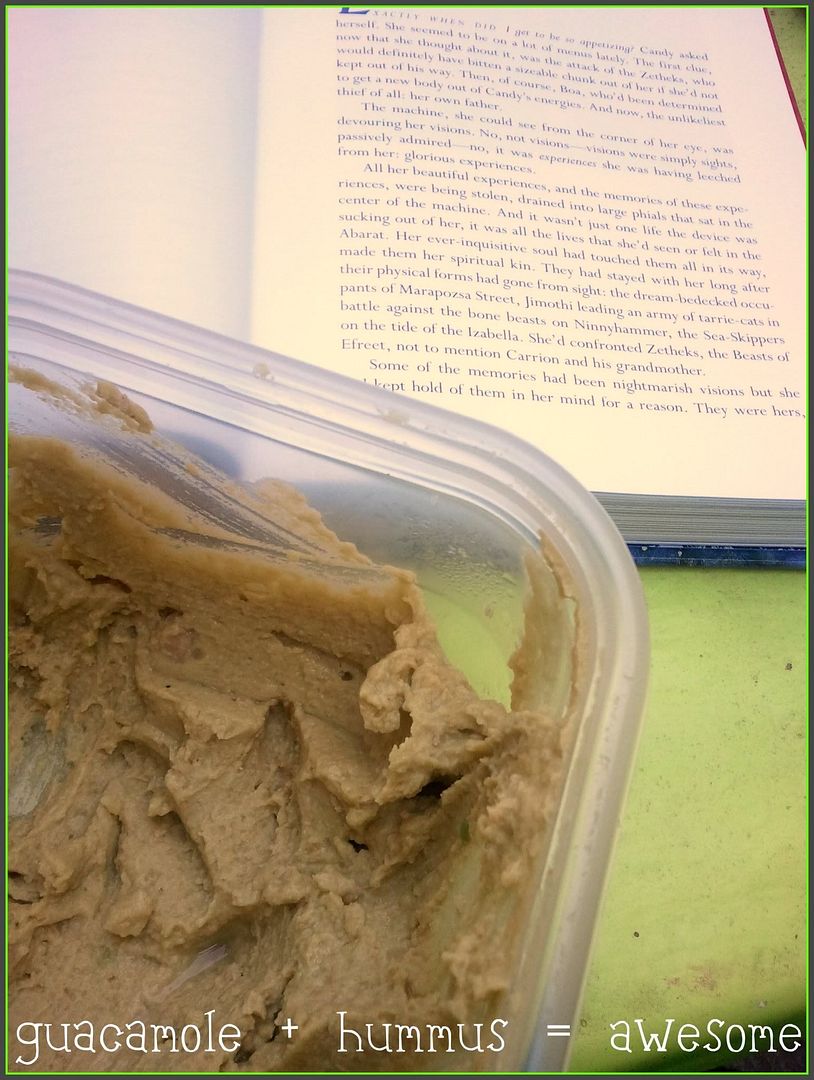 (see, told you I can't leave the book alone.)
Hummamole!
If you are anything like me and you obsessively love hummus and guacamole and make them all the time, you will not be disappointed by this recipe, which is from
Quick-fix Vegan
and can be found
here
. It may sound weird but it's actually a great combination. Hopefully you're luckier than me and possess an actual food processor instead of a blender and a magic bullet, the combined efforts of which are nearly futile with making hummus. I didn't have the pinch of cayenne but it did fine without. I also think next time I'll substitute lime juice for the lemon to play up the taste of the avocado a little more. I made pita chips (easy: bake lightly oiled pita bread in the oven at 400 for fiveish minutes) to eat it with, but I think it would taste really great with plantain chips, too.
So make this tasty dip and enjoy!