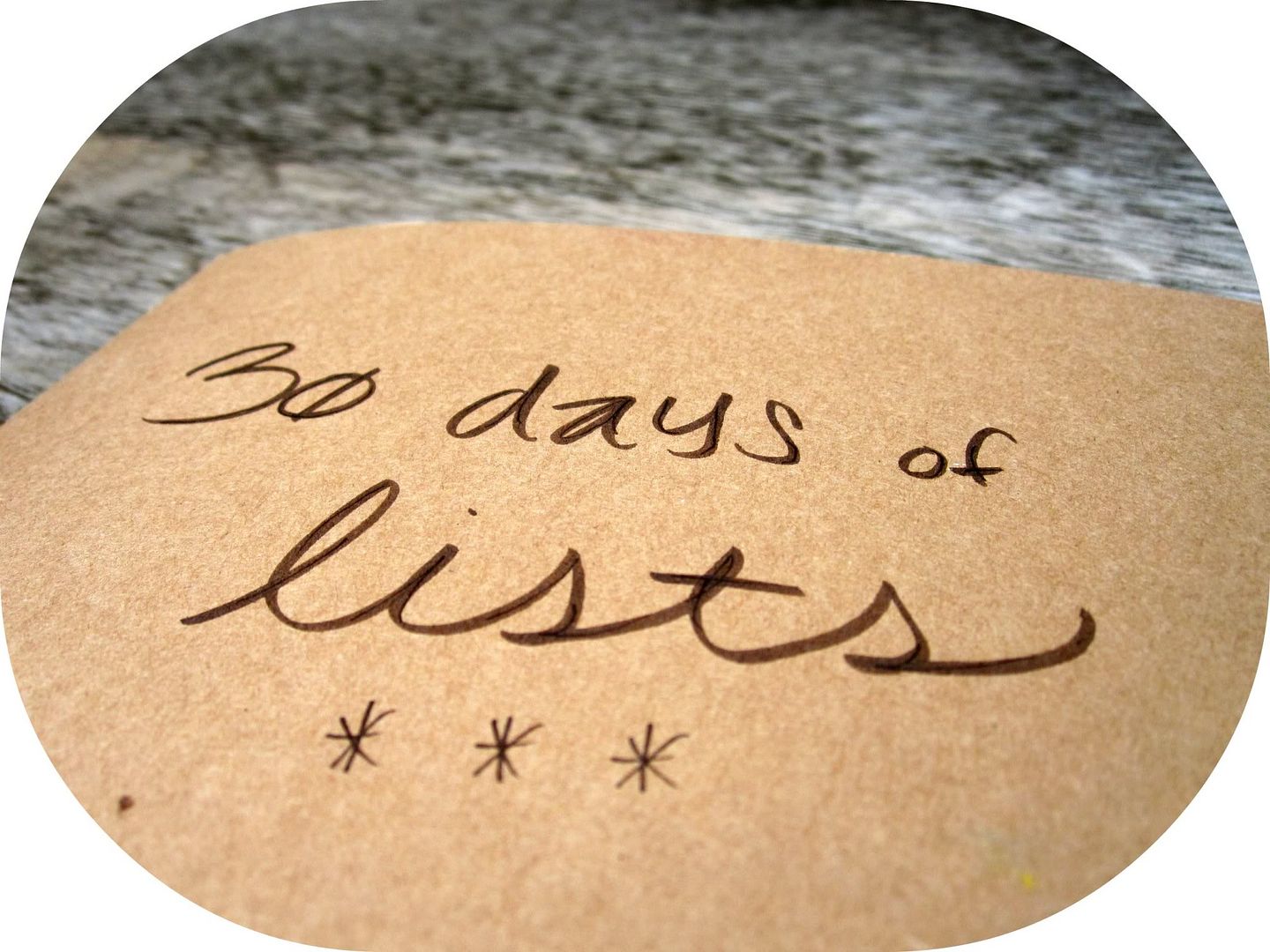 I'm finally ready to share one of my lists! I hated the first few I made and then stopped making them. Then I realized trying to make beautiful decorated lists isn't my thing, but I do dig just writing them out.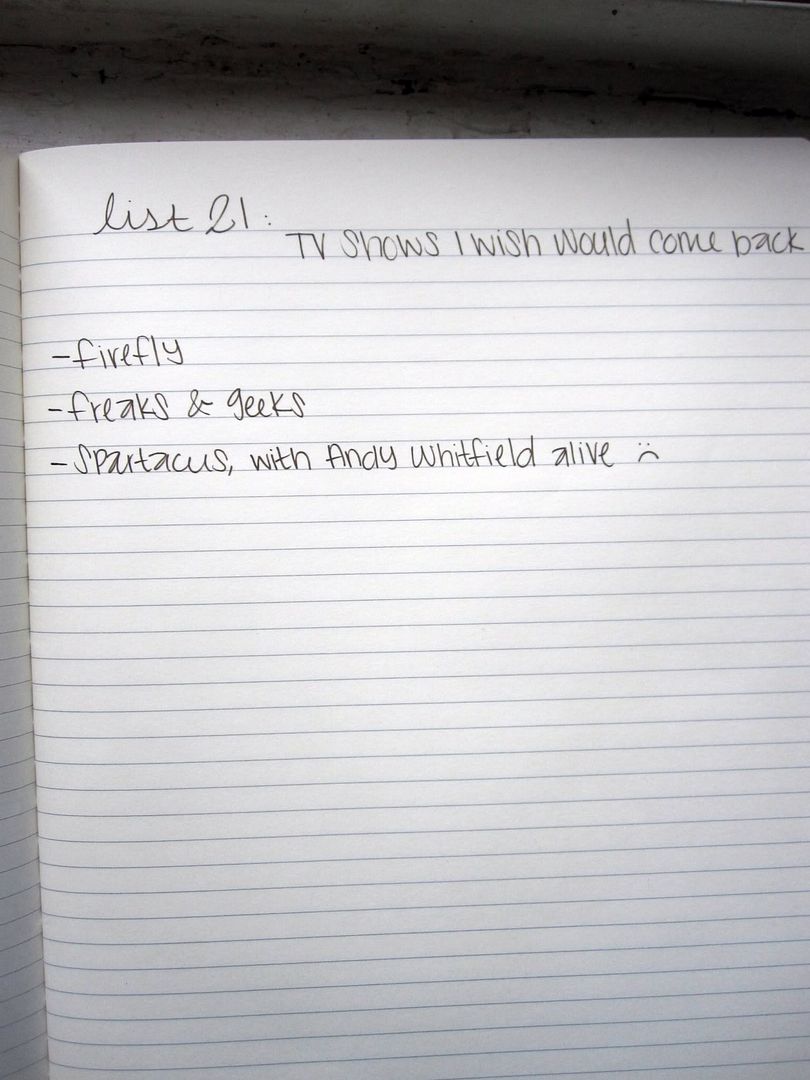 I know this is yesterday's list, but I wanted to share this one especially because I'm still really bummed out about the death of Andy Whitfield, who played Spartacus. That show was my jam, guys. I'm a sucker for hilariously extravagant sex and violence, I won't lie. I thought the show was top notch and Andy was so great in the title role. It was really heartbreaking to hear he lost his fight with cancer this month.
On a lighter note, I bet my other two choices made it into a bunch of people's lists! I still feel gypped about their cancellations.