Hans and I went to
Our Pal's Place
's yard sale today. Our Pal's Place is a local no-kill animal shelter and they held a big yard sale today, with all proceeds benefiting their adoptable pets. We were very happy to go support rescued dogs and snag some pretty great finds as we did so. Even better,
Cosmo's Vegan Shoppe
(which has a showroom here in Georgia and sells vegan goods online internationally--check them out!) donated vegan baked goods and vegan hot dogs to the event, so we got to eat delicious food and rescue animals at the same time, which is basically my one true passion in life. My mom and
my sister
met us there and we had a great time browsing and laughing and spending money on good causes and such.
These are just some of the goodies we picked up at the sale. Yes, that's a
holographic
Jesus plaque. And all of Planet Earth was only $5! Okay, it's missing one disc, but still. I used to own the whole thing on Blu-ray, but what do you know a stubborn ex refuses to give it back to me. Anyway, I'm pretty excited to watch the series again! Oh, and why would we be interested in a holographic Jesus plaque? Because we collect silly plaques and decorate our guest bathroom with them, of course!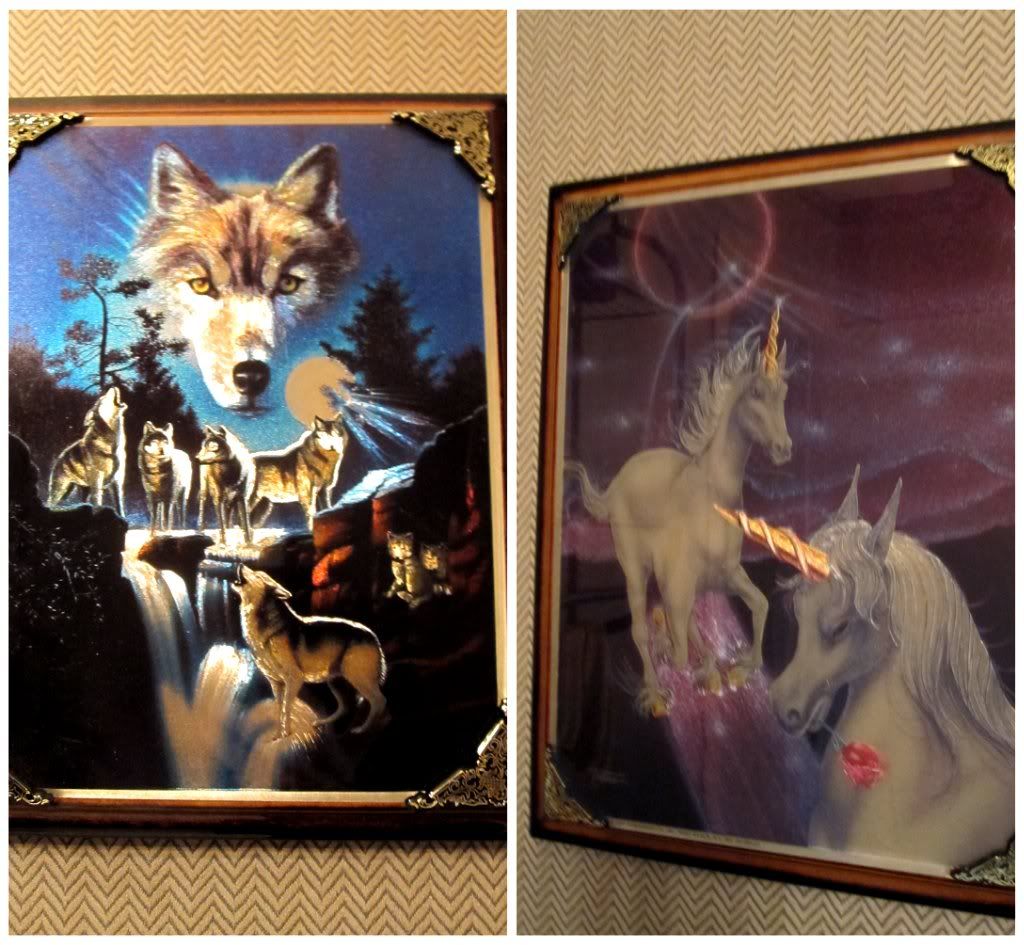 So far we have some wolves, and unicorns, and this evening Jesus happily joined the bunch. I think our guests appreciate this merry crew keeping them company while they do their business. No one can ever call me a bad host!
After the yard sale, we had had the itch to shop some more, so we went to a couple of thrift stores, WHERE WE FOUND THE MOST GLORIOUS COUCH I HAVE EVER SEEN. Here is a picture of it kindly modeled by Hans and a stuffed bear: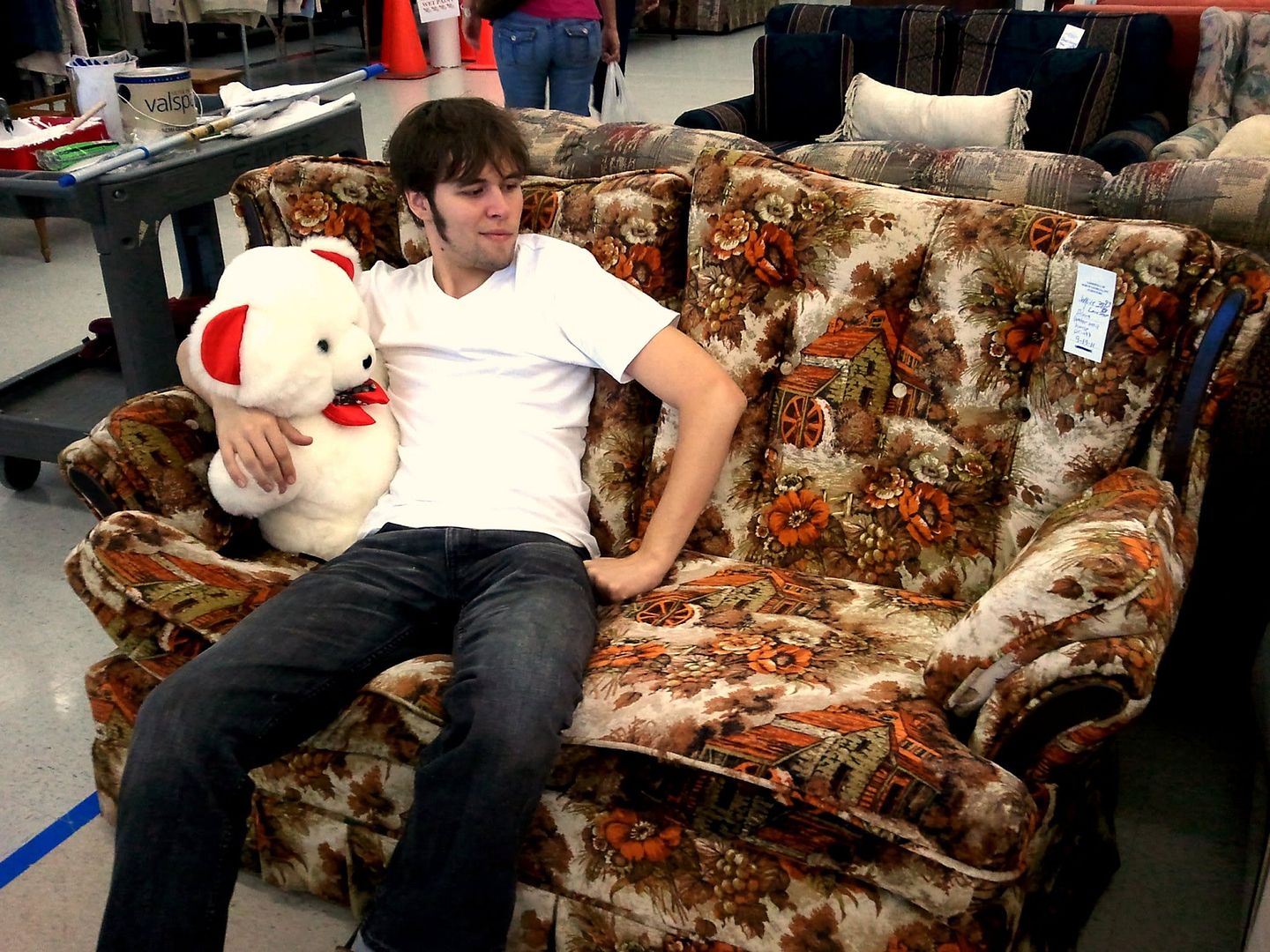 I have never more wished we had room for a love seat!
We also finally found a perfect shelf to go in our dining room, which Kenya immediately decided to live in, because cats are weird. I can't wait to decorate this shelf with pretty things.
Oh, and we got these funky grooming gloves at the yard sale. It may be a blurry picture, but it fully captures Phoenix's feelings about the gloves.
With autumn finally starting to creep out from behind the heat waves, this day spent with loved ones (and dogs! and food!) was a great way to ring in the new season.