I'm taking a break from my marathon of cleaning and Pawn Stars (thank you Netflix) to share with you guy my love of buggy pictures. I absolutely
love
bright colorful photos of
bugs
. These are some favorites I've come across while on tumblr and pintrest (and unfortunately since I found them through these sites, I don't have the sources. If anyone knows the sources, please let me know!).
Insects are absolutely fascinating and gorgeous. I met this cicada on my way to school the other day and snapped a couple of my own (significantly less impressive) bug photos.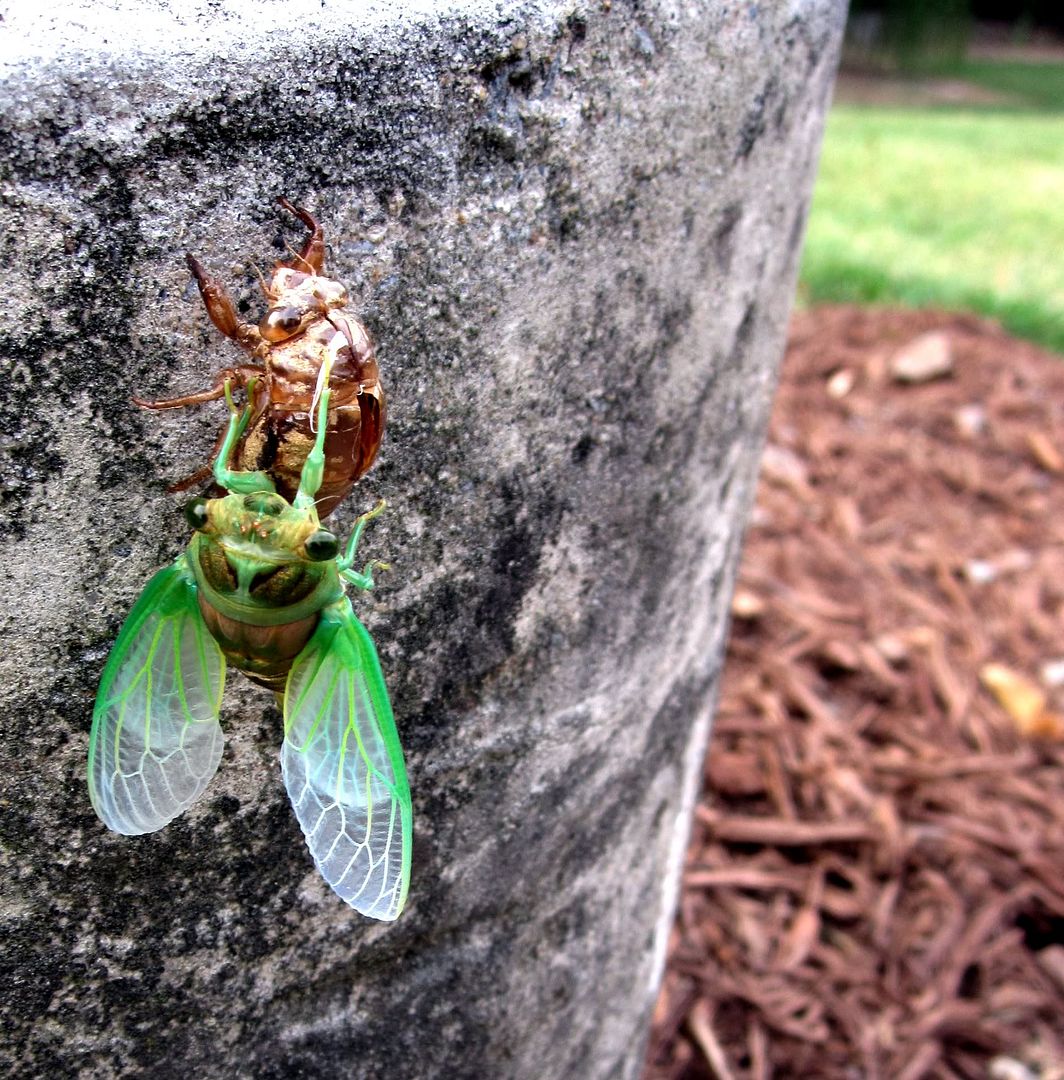 So colorful! He had just come out of his shell (I totally used to collect those shells when I was a kid). He was still there by the lamp post when I was leaving school, only he had moved onto the sidewalk. I was shocked to find him hanging out in the same area hours after I first sighted him. I couldn't stand to leave him in such a risky position, vulnerable to so many stamping feet, so I picked the little guy up and released him into a little collection of trees. Happy ending!
P.S. I'm using Blogger's new interface and it's
weird
! I'm not sure how I feel about it. What do you guy's think?
P.P.S I'm keeping up with
30 Days of Lists
just fine! But I haven't made any pretty enough lists to share yet. I keep seeing some of the most beautiful lists floating around. It's puts mine to shame! I need to step up my listing game.