I'm rubbish at keeping up with weekly features, apparently. I like my one little feature though so I'm going to try, once again, to keep up with it! This week I have a masky man to share.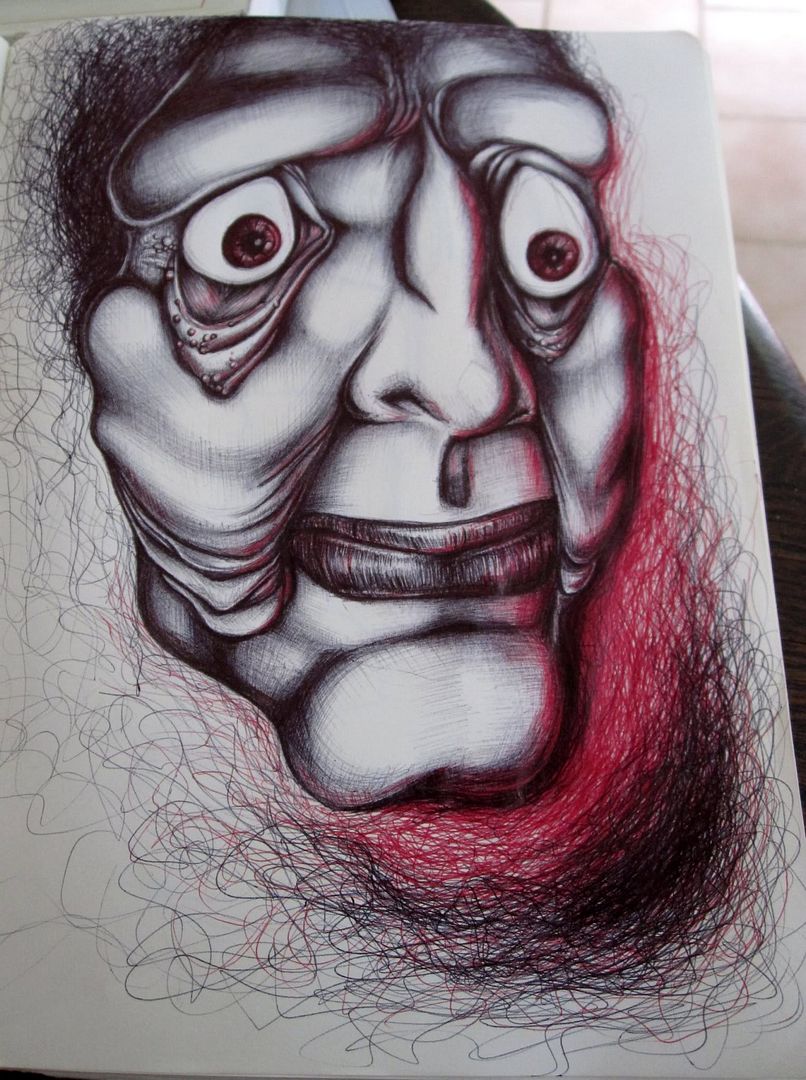 I suppose he's a little bit inspired by the season. He looks like a Halloween mask after all. I've been doodling him during classes and I think I'm finally ready to call him finished.
because gifs are fun, right?!
Yeah, I like to just hang out with monsters all day.