Hans and I just celebrated our first anniversary
!
We have had a wonderful year together, and to celebrate we took a little trip up through the mountains to one our favorite cities, Asheville, North Carolina. My dad was born in Asheville and I have family living there, so I've made trips up there all throughout my life and the city long ago stole my heart. It's such a perfect place: the mountains keep it cool instead of humid, everybody smiles, art galleries pop up on every corner, the street musicians are actually fantastic, and it's so dog-friendly businesses have to put a sign on the door to indicate if dogs
aren't
allowed. Not to mention, the best damn vegetarian restaurant I've ever been to (
The Laughing Seed
) resides in the heart of Asheville on the coolest street in the town.
Hans and I would love to move there if we had the chance, but for now we'll just use things like anniversaries as excuses to visit. We spent the first day of our trip enjoying the city and the second day driving up crazy winding roads in the mountains. The mountain drive was fantastic! Spectacular scenery, and we even discovered a little trail that lead to the coolest place I have ever eaten lunch...I'll let the pictures do the talking.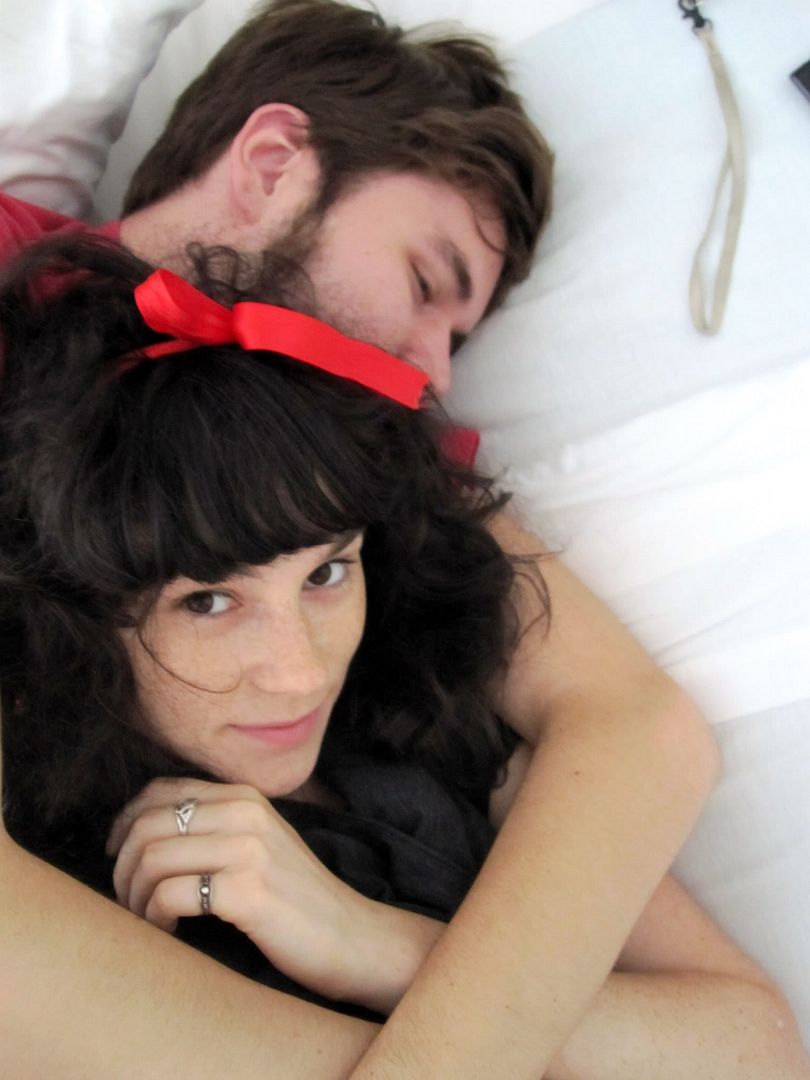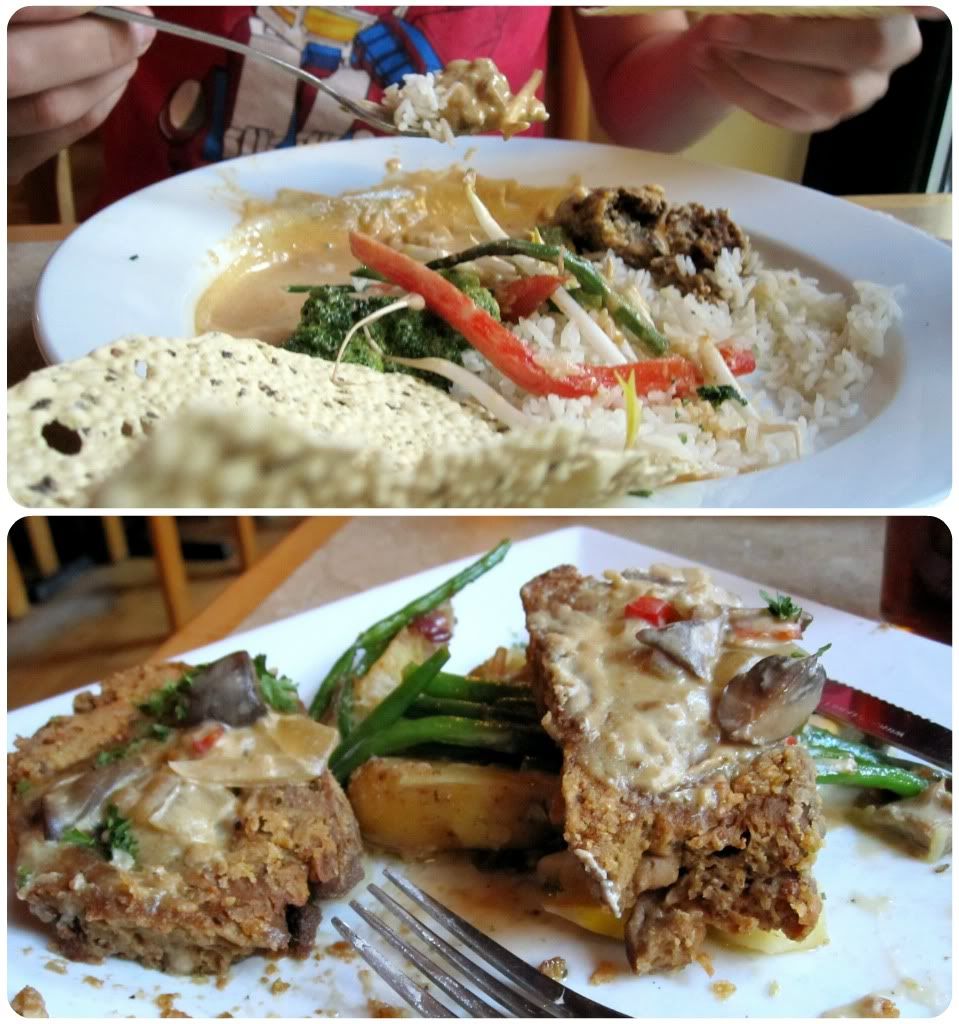 (Hans's seitan curry and my pistachio-crusted seitan marsala, the best food ever ever ever)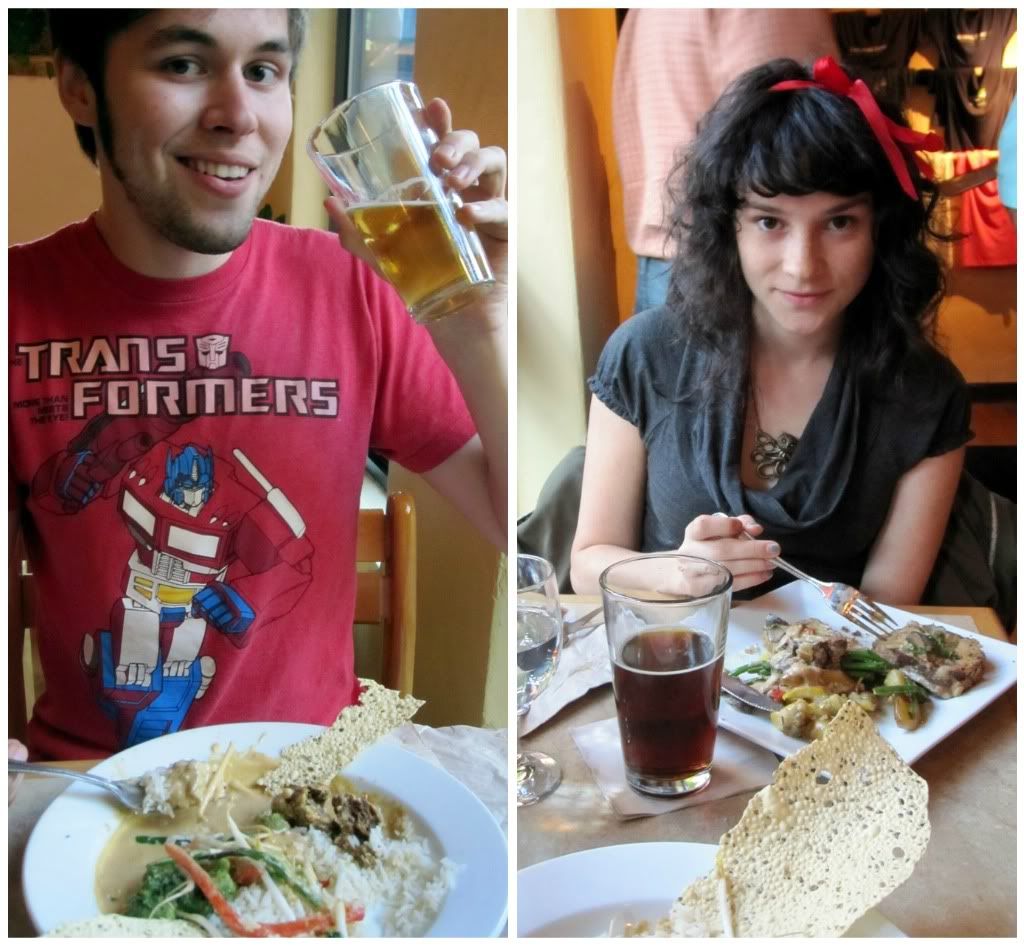 And I realize I took only a tiny amount of city-pictures with my real camera, but more are on my phone. Perhaps a separate post for those is in store? But here are many more pictures from the mountain!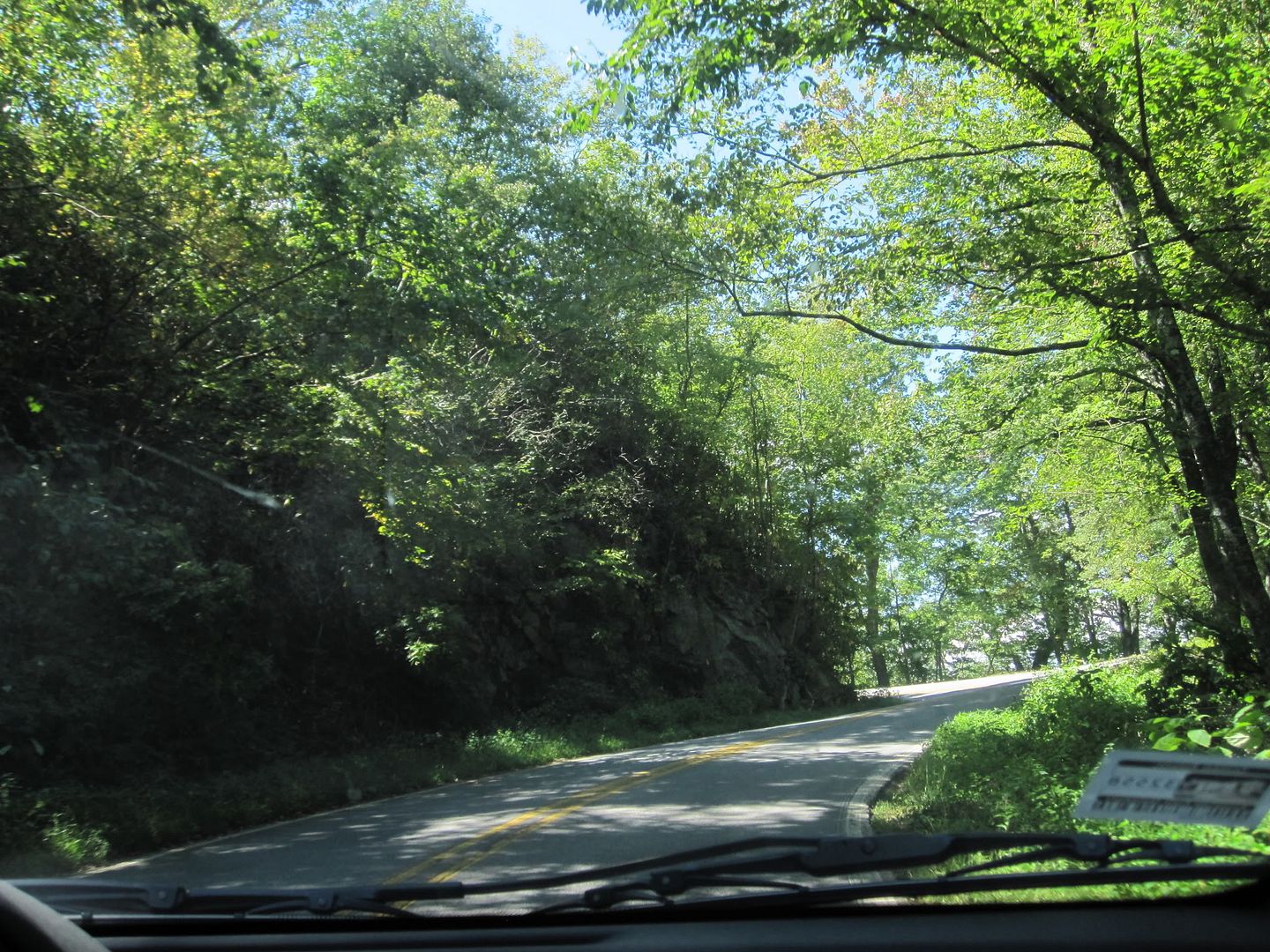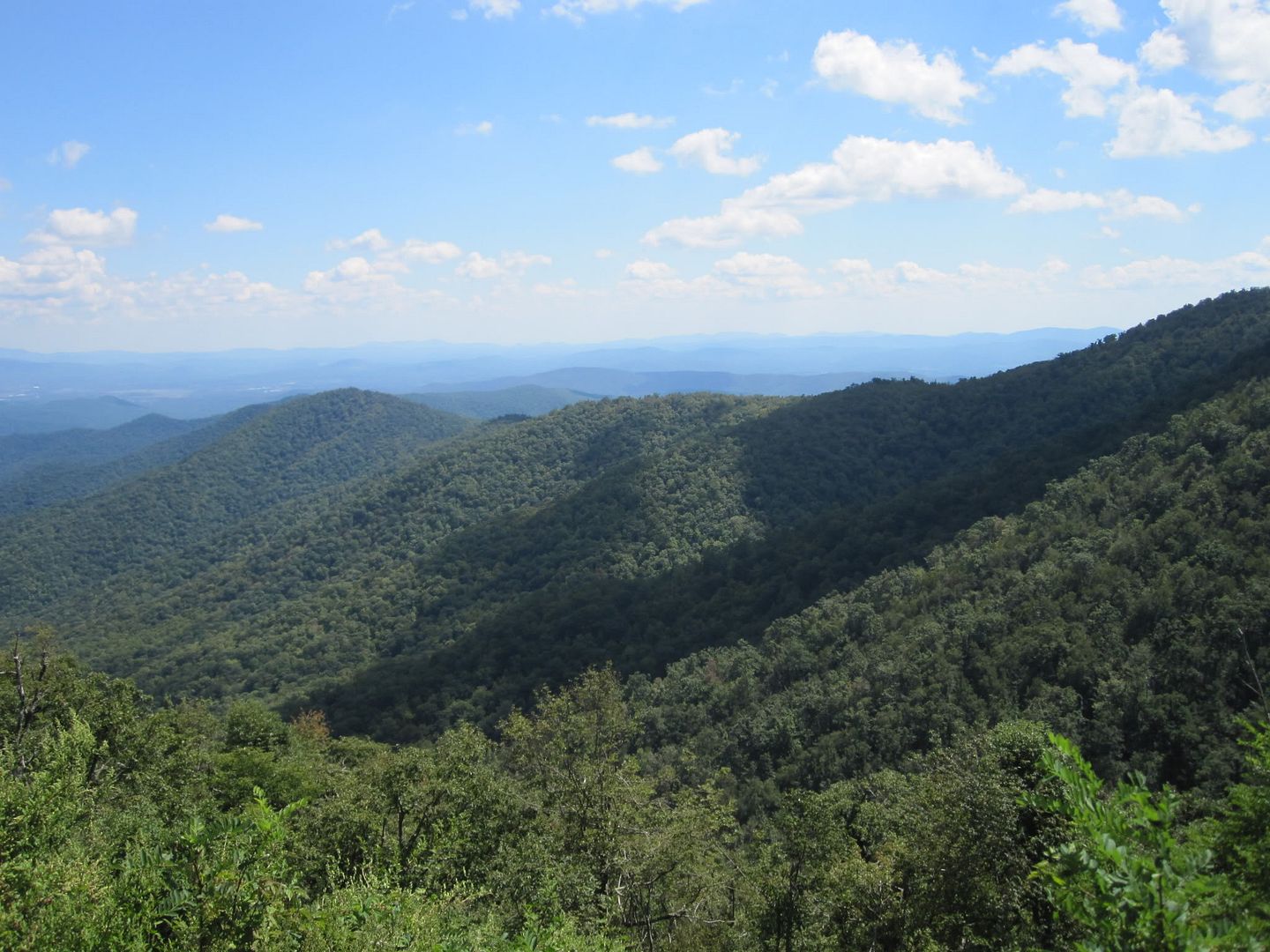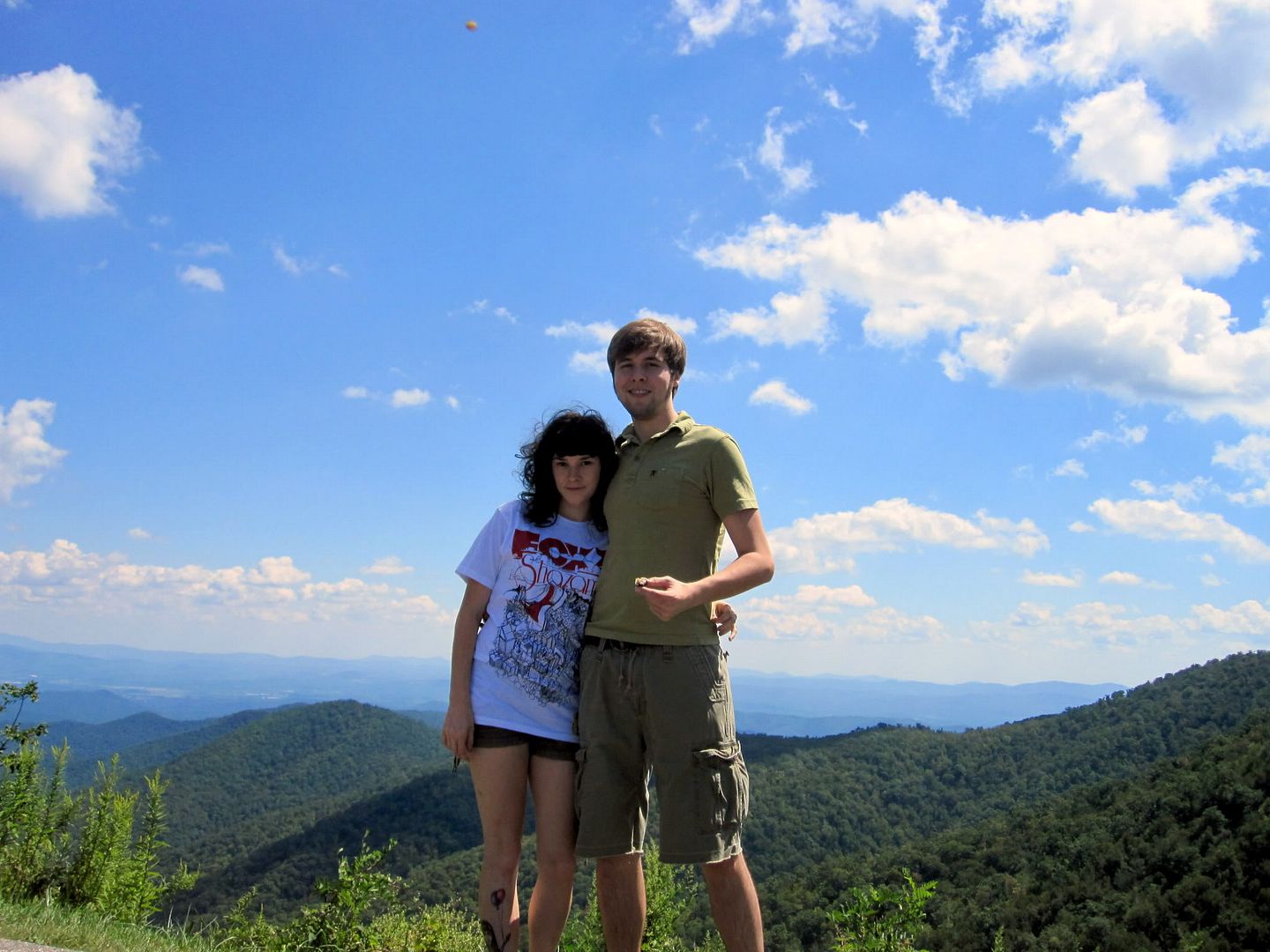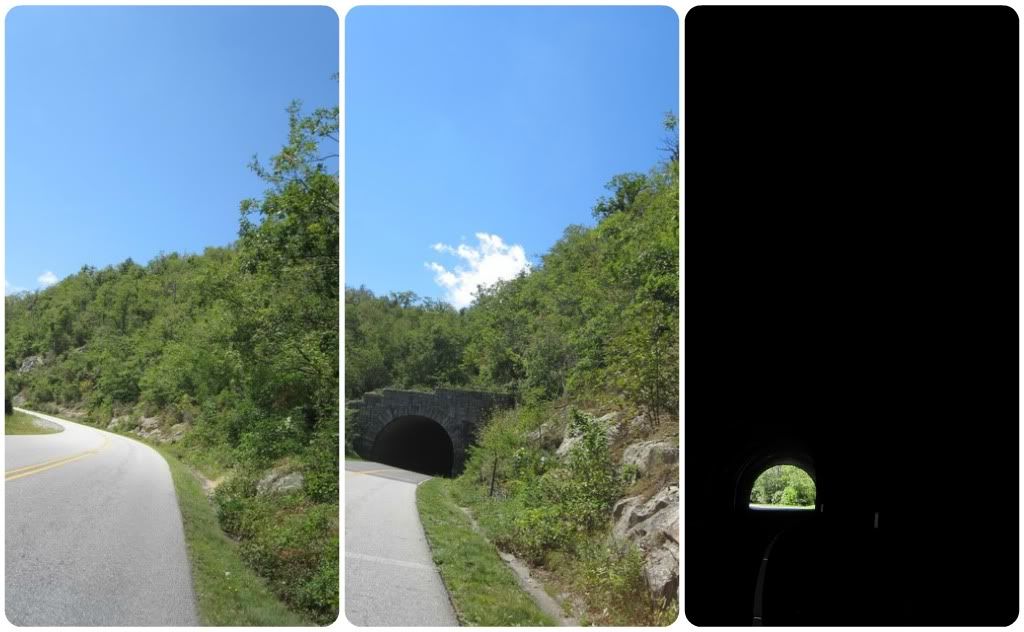 The road up the mountain had so many neat tunnels. We found a trail that lead to the top of one of them (the one pictured) and we ate lunch there!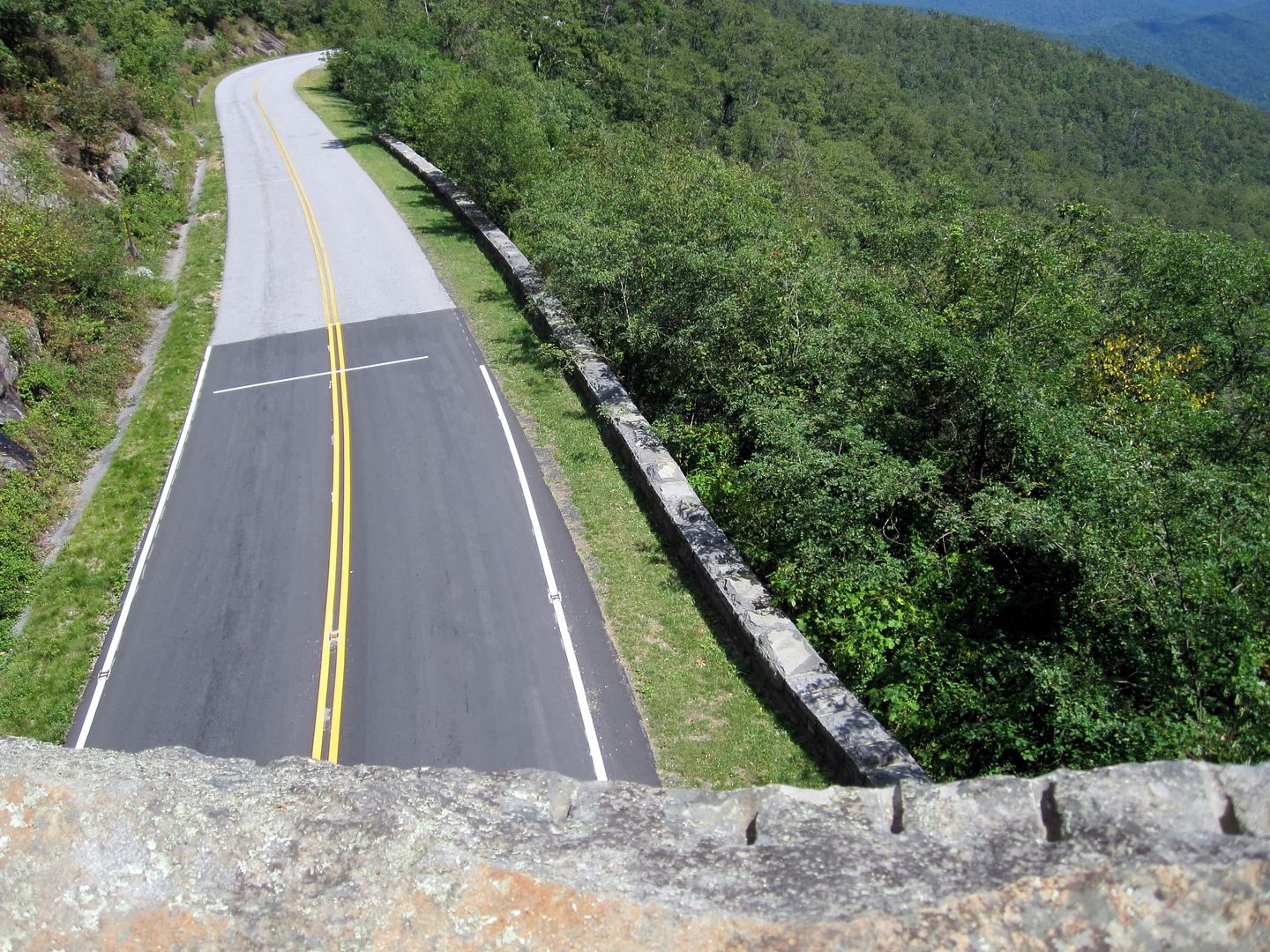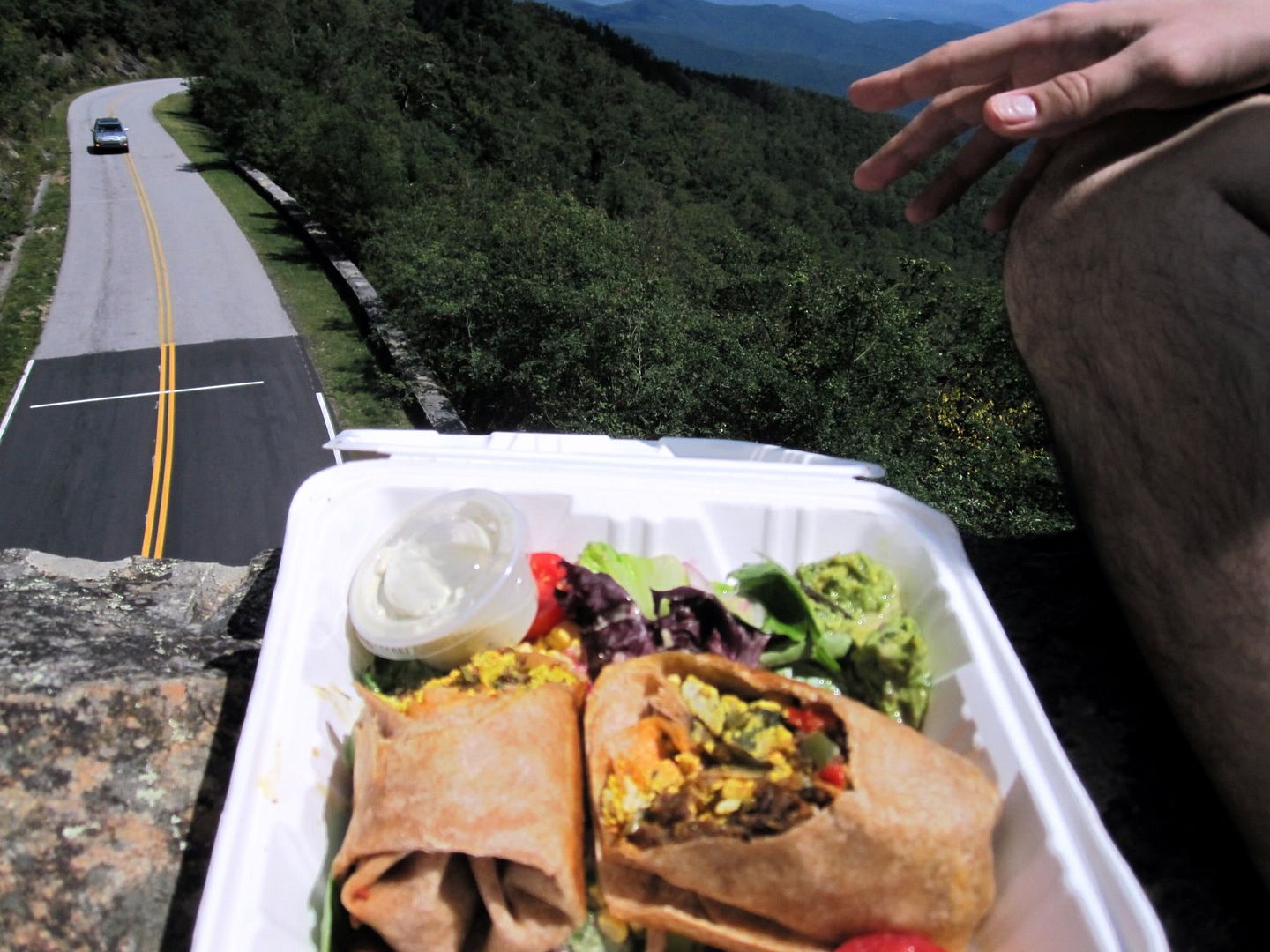 Vegan breakfast burrito, eaten atop a tunnel. The view was incredible!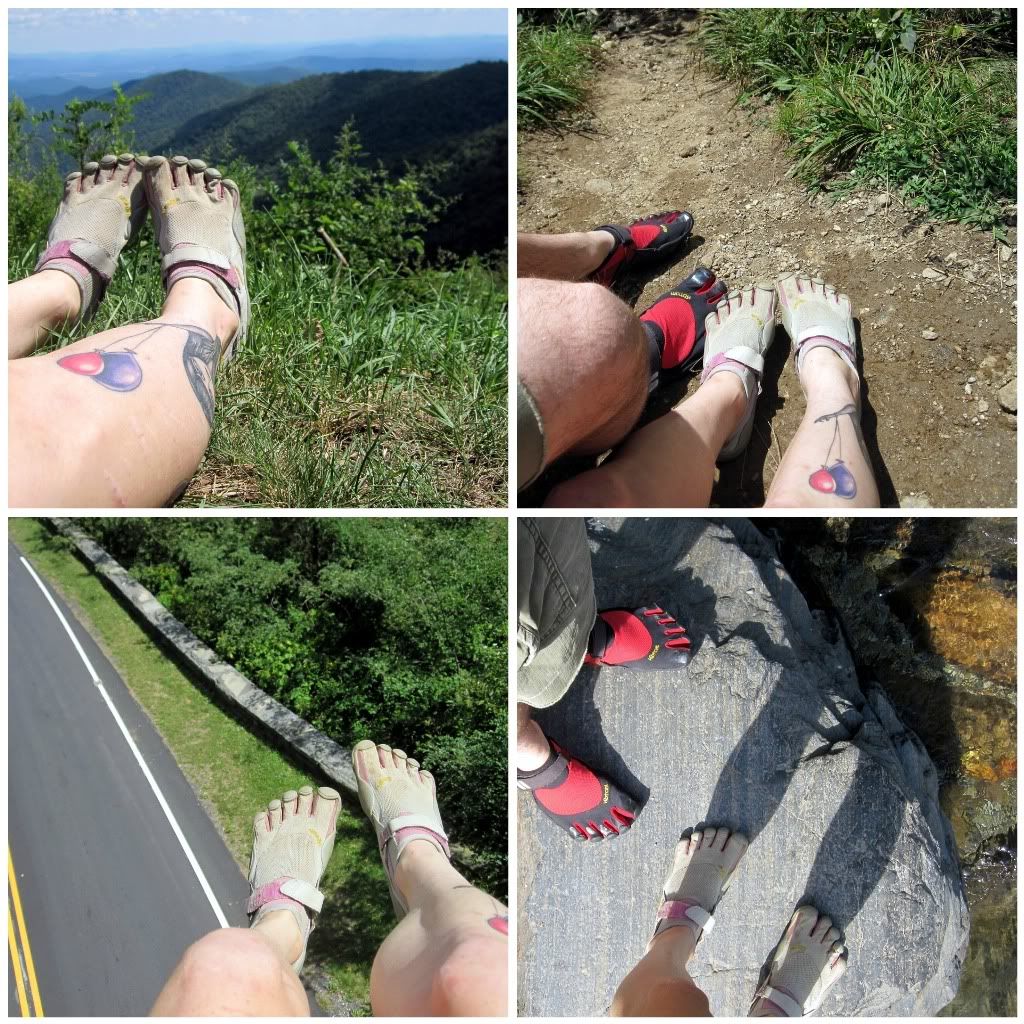 I seem to have started a "where my feet have been" series of photos. I love taking these, especially in my vibrams!
Throughout the trip, we ate at The Laughing Seed a total of three times (dinner, breakfast, and then lunch to-go), saw everything from a street magician to a human statue to a man dressed as a nun riding a sparkly high-rise bicycle, enjoyed some (read: so much) chocolate, ogled at a lot of beautiful dogs, and smiled endlessly. I'm so happy to have spent the past year with such a lovely man, and to have ended that year in such a wonderful place! I can't wait to see what adventures are in store for us in year two!