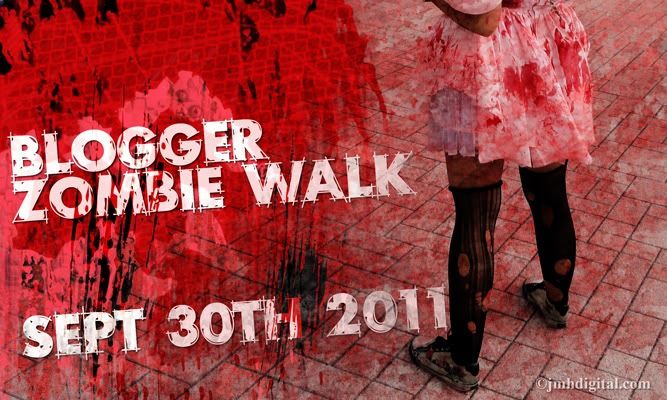 I may seem girly with my affinity for pretty colors and dresses, but once you get to know me then you know despite girlish tendencies, I like playing in the dirt and drawing scary things. And if there's one thing I love more than getting dirty it's getting bloody and acting like a scary thing. Yes, I have been "zombifying" myself as a hobby since I was 14 or 15 and it never gets old. That's why I was so pumped when
Megan
turned me on to the Zombie Blogger Walk. Megan described it perfectly, "On Friday, September 30th a group of 50+ bloggers will be posting really cool zombie related posts then link to the rest of the blogs participating so you can sort of walk from blog to blog, learning anything and everything zombie related." Sounds like an awesome time to me. I can't wait to see what kinds of undead-related things people decide to share.
Yes, that's totally me. Scary, right?
The "walk" is being hosted by
Ghost Hunting Theories
. If you like bloody, brain-eating fun, you should totally join up!